On this page, you will find information on the photographers, more details on our offering, and the commitment process.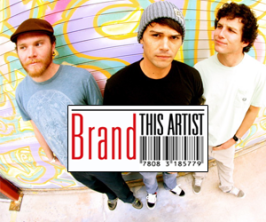 Brand This Artist offers several benefits to those artists who care to take part in the process. Most artists, while having talent, do not have the proper packaging or representation to best represent them. Thus, many times they go over-looked, which result in not being discovered, lacking opportunities for magazine and TV interviews, not being considered for collaboration with other artists and not getting the chance to present themselves to music industry professionals.
Any Indie Artist within the continental United States can participate in this campaign. The shoots* will be scheduled in groups with artists being matched-up for certain fashion spreads.
The Brand This Artist campaign offer participants a well-rounded media package that includes:
A professional photo shoot including wardrobe, a stylist, hair and make-up
Receive photos to be used in their media kits (EPK's), websites, blogs or Social media
To become the cover model for an upcoming issue
A full 6-10 page fashion spread in that issue plus a print and digital magazine
A video interview that will stream online and local TV in Atlanta
A write-up or advertorial in the print and digital issues
An online article
Social media blast for the issue they represent
Perform live at a USL Magazine Issue Release Party
Marketing and promotions for the issue they represent
Food service and video lounge during shoot date
Please read more information about the campaign here, if you haven't already done so.
*The shoot location is a closed set with security, and no one other than staff and scheduled entry will be allowed. Shoot times are assigned to each artist, therefore, everyone is expected to be punctual. There will be no exceptions.
How To Become A Brand This Artist Participant: To become a branded artist, please contact us a info@uslmag.com.
Photographers: USL Magazine Brand This Artist Campaign assist the Indie Artist in becoming cover features in one of it's largest photo shoots with fashion photographers in the Atlanta metro area.
How To Get The Cover: To inquire about the cover of USL Magazine, to receive additional information or have any questions answered, please contact us at info@uslmag.com.