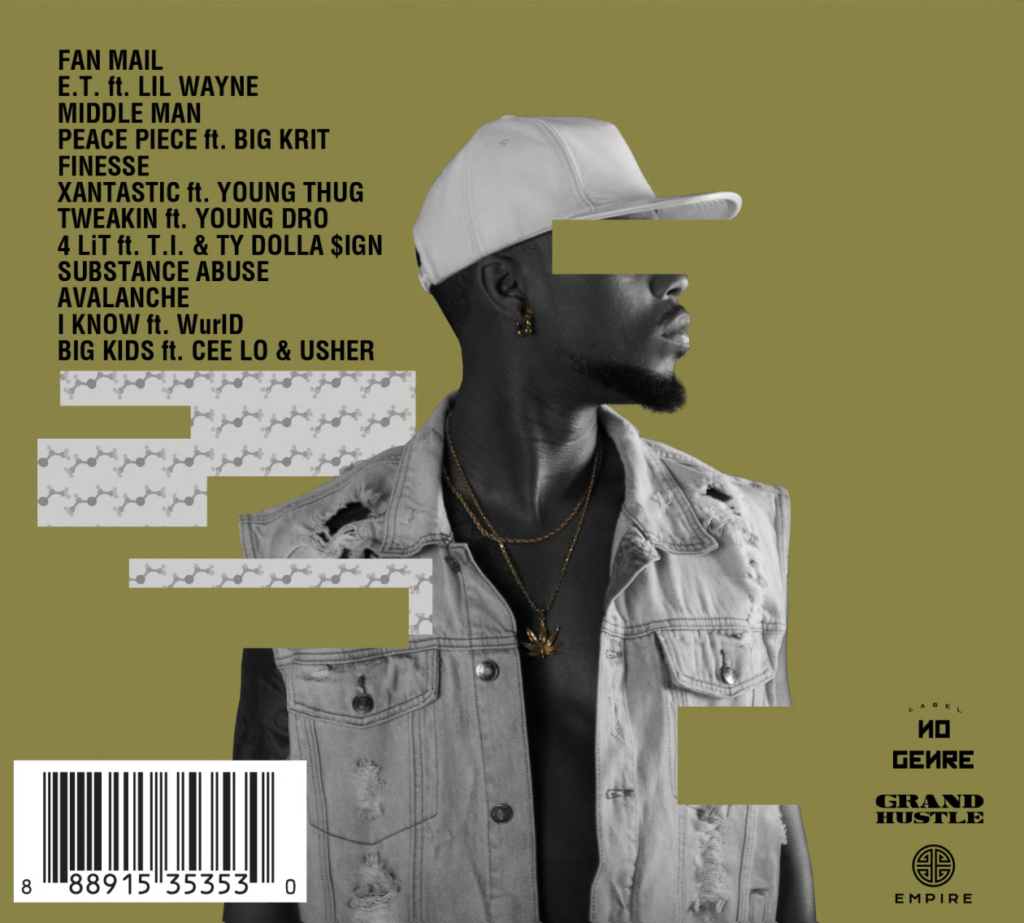 FROM A HAPPY FAN: SIERRA BARLOW
USL FAN REVIEW: ELIJAH
B.o.B fan Elijah gives you his perspective on singles "Finesse," Middle Man," and "Big Kids" from his latest album "Ether."
Thursday, May 11, 2017, many of us attended B.O.B's silent listening party and experienced, just one day before its worldwide release, the exuberance of "Ether!" Studio No. 7 hosted the album release and silent listening event, which turned out to be a great party. Crowds of music industry people and fans alike were in attendance and enjoyed the fun-filled evening with lively spirits, hor d'oeuvre great music and sexy selfies procured for Instagram and Snapchat.
I spoke with a few of the attendees, who were also excited to be there, as they said, "this event was the event that they did not want to miss!" The experience was amazing, and I know that I use this word a lot, but there is no other word I could think of to describe the experience. The event was not your average album release or listening party to be exact. Moreover, my favorite part of listening to the album was B.O.B talking to us via wireless headphones, introducing and commenting on each song, which was a super personal experience! Hearing the album with him and through his perspective was super dope, and B.O.B.'s visuals projected on this large brick wall added to the finishing touch.
I loved this experience and sharing it with other artists such as myself was rare. Overall, the album was excellent. "Ether" is very well balanced because the songs were both fun and thoughtful, which is that B.O.B style we all love.
The Ladies of  "We Are Fam" Feature Series Out at B.O.B's Silent Listening Party
Article by Singer/Actress Carmen Dash of "We Are Fam" Feature Series (@carmen_dash) and Patrick Kelly (PrettyboyPK)
Contributors: Sierra Barlow of "We Are Fam" Feature Series (_elegido3) and Elijah Thelusma
Click here for reuse options!


Copyright 2017 USL Magazine