No one does it like rich kids. Better yet, no one does it like, "The Rich Kids of Beverly Hills." Back for season two, Aug 3, on the E! Channel, Dorothy, Morgan, Roxy, Jonny, Brendan and newcomer EJ Johnson, are sure to keep us hyped and turned up on bourgeois! Look for tweets and selfies, lots of selfies, especially from Morgan – dub her "Queen of Selfies!" Dorothy, this chick is on a Birkin binge! Love her! Love her! Work girl!!!! Jonny, the singer, let's see if we can get a single out of him this season. Brendan, you stud. Making that money and treating girlfriend Morgan to her latest in the world of Louis Vitton. You go boy!!! EJ Johnson, I hope fans will not complain about you being "stuck on you?!" Don't shade, and we will not shade. Moreover, that is the tee for the day. You go baby, in all your glory and Valentino. Now let's make these pauper's bow down, bow down, bow down baby!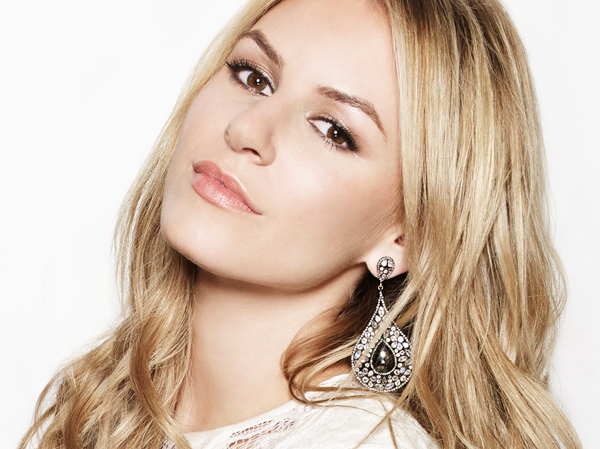 Q&A With MORGAN STEWART
What was your last Louis shoe purchase and how much did it cost?
Ask Brendan. The last pair I got was a gift from him. (Aww)
What's up with your blog Boobs & Loubs? How is that going? What is the idea behind the blog?
Boobs and Loubs is going exceptionally well! I could not be happier with how many people it reached once the show aired. The idea behind Boobs and Loubs is that there is no idea. It is a representation of all parts of my personality. I always knew I had a unique point of view, and I wanted to share my experiences and opinions with people.
If you wrote a book, what would be its premise? Would it be something people would consider of substance?
I hope I do write a book! The book would be a memoir of all of my experiences growing up in Beverly Hills and how those experiences have shaped me, written in a laugh out loud way (of course).
Many of your fans are average people, who can't afford to buy $1,500 dollar shoes, live in $1,000,000 dollar homes and drive $100,000 dollar cars. What do you say to those critics who would say your habits and show are baseless and that you should give back as oppose to flaunting your wealth?
Who says I do not give back? People do lots of assumptions without necessarily having any facts. The spin studio I go to donates a free meal to "Feeding America" every time I spin, which is about three times a week. I can even track the total amount of meals I have donated within the three years I have been going.
Morgan, you said, "arriving at a party sober is the worst thing in the world…" So how drunk do you have to be before you are ready to enter a penthouse party?
Well, not wasted! Two drinks are all you need to feel like you are ready to take ona lot of socializing.
Do you have beauty regiments before going to bed?
Yes. I religiously wash my face with a cleanser followed by a toner and moisturizer, NO MATTER WHAT.
What was your life like, before being on TV?
My life before TV was pretty amazing. No complaints! Now it is even better!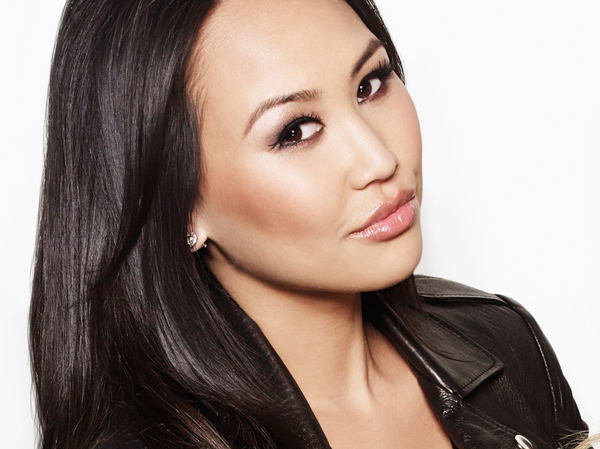 Q&A With DOROTHY WANG
Who is your favorite designer of the summer?
I 'm loving Dolce and Gabbana's floral and polka-dot patterns, Nicholas top and skirt sets, Saint Laurent sandals, and Charles Henry track pants!
How many Birkin bags can one girl have?
I think that falls under the category of "you can never be too rich or too thin." 🙂
How has your family felt about you being on the show?
They are very supportive and proud of me for setting out to make this happen and create a career on my own. Being their youngest, they obviously are very protective and wish that I chose to do something a little more private, that comes with less criticism!
What does Funemployed mean?
FUNEMPLOYED means doing what you love, following your passion and enjoying your work! It does NOT mean "unemployed and fun" as wrongly assumed by a morning TV host. 🙂
Out of all the girls, who is the best dressed?
I think we each has distinct styles. We are all well dressed and stylish in our own way!
If someone said reality shows perpetuates narcissistic tendencies, what would be your response?
I would ask if they meant for the viewer, the people featured on a reality TV show or society in general. #tobecontinued
Do you think the show gives a good account of what rich kids of Beverly Hills do on a daily basis?
I think that we have our stories and our lives to show. Is it a perfect example of everyone in Beverly Hills? No, but it is our story, and we are pretty damn entertaining! Watch "#RichKids of Beverly Hills" every Sunday at 10 p.m. on E!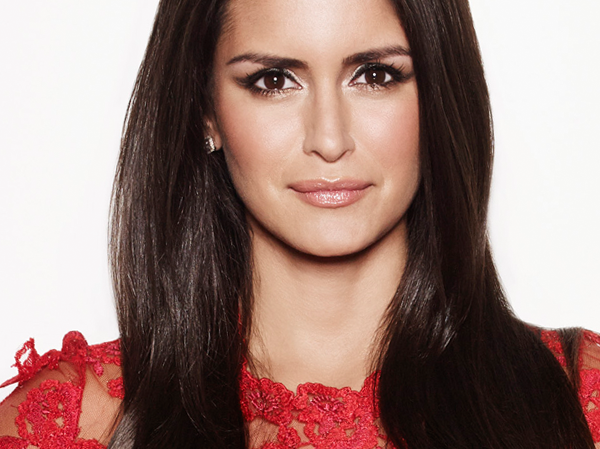 Q&A With ROXY SOWLATY
Why do you never leave home without Lychee?
Lychee always leaves the house with me – unless I am going to spin class! Driving in the car is her favorite thing to do! She always wears a bow whenever she is out and about 🙂
How has being on the show changed your daily routines?
Being on the show has made my days a lot busier, as I am balancing taping and interior design jobs, so it has forced me to focus and maintain good and healthy work ethic! There is not as much time to play, but I like that! Instead of my frequent mid-morning work-outs, I often find myself working out at 7 a.m. and getting my day started much earlier than anticipated!
How does your family feel about you being on television and living in front of the cameras?
I think the show was a challenge for my family upon the initial filming and airing of season one, as it was bizarre and unknown, but they were tremendously supportive throughout it all. They are my number fans and are proud of how hard I am working – which certainly extends to the show!
Season two has been a much easier pill to swallow for them as they found season one to be enjoyable and fun to watch. Living and opening up your life for the world to see and judge is much scarier than it seems, and my family commends the strength and thick skin I've developed in order to do so. They are always proud of me, and it certainly extends to the show as well! My family is incredibly supportive of the show.
What reality TV show was your favorite before RKOBH?
"Keeping Up with the Kardashians" has always been my favorite reality show! The sister bond and family bond is so, so much fun to watch, especially since the Kardashians are so glam!
Which Kardashian is your favorite and why?
Robert is my favorite Kardashian for sure! He is one of my oldest and best friends. I love him to death!
Aside from living the high-life, partying and shopping, what else drives your passion?
Aside from living the fab life, that we do, I spend most of my time working on and building my interior design business.  I've been passionate about design since I was very young, and have found that interior design, home décor, and furniture design are what make me tick! So I started doing freelance interior design a few years ago and have completed about seven homes.  I am always looking for more clients and different ways to share beauty and design with people.  🙂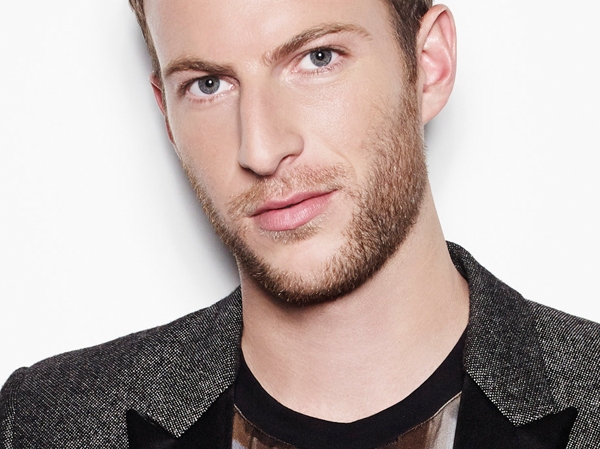 Q&A With BRENDAN FITZPATRICK
How is your relationship with Morgan Stewart?
I have an excellent relationship with Morgan. I am grateful I was able to find someone I love, and we are best of friends. I look forward in spending time with her each day.
Do you feel sometimes you are bullied by Morgan?
If there were a time I felt she was bullying me, I probably wouldn't be paying attention. It would be going in one ear and out the other.
What drew you to the real-estate business at such a young age?
My attraction to real estate at a young age came from my passion for architecture and design. Real estate was a natural path.
What is the story behind a 19 year-old selling a mansion for $15,000,000?
There isn't much story other than I began to work hard straight out of the gate. I did not waste anytime joining fraternities or going to parties. No one else around was putting in the hours I was. The knowledge I had spent so much time building, about the real estate market, at such a young age, is what ultimately led my clients and potential clients to work with me or want to work with me and continue to do so. This is what transitioned into very monumental sales, before I could even legally drink.
What was the commission on the sale of the house and what was the first thing you bought?
The commission I earned for a $15,000,000 dollar sale at that time was 2.5%…. I'll leave the math up to you guys. "That is $375,000 Brendan…" 🙂
Being a real-estate broker can have you working unconventional hours. Does your work affect your romantic relationship in any way?
My work schedule is constant. I have shown properties at 5:00 a.m. and midnight. I have worked countless Saturdays and Sundays. Fortunately, I love what I do, and at the end of the day, that is the most important. That being said; it tends to strain the relationship a little. I would love to spend every Saturday with Morgan, and she would love to spend it with me. The fact that we cannot does raises some tension occasionally.
How does your family feel about you being on television and living in front of the cameras?
Given my history and background and the decisions I have made in my life, it did not make it too hard for my parents to trust the ones I continue to make. When I said I was going to be a part of "#Rich Kids of Beverly Hills," they gave me nothing but support; more than a son could have asked for, before exposing the ins and outs of his life, career and relationships.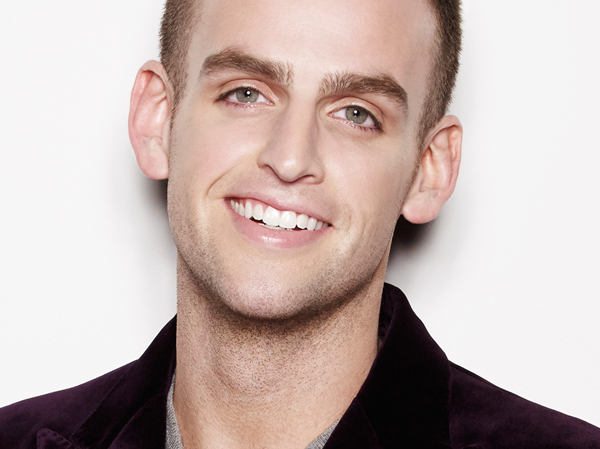 Q&A With JONNY DRUBEL
Where did your passion for music come from and when did you start writing?
My passion for music began at a young age.  When I was about 10 years old, my mother took me to see "Les Misérables" on Broadway. I made her take me another two times that weekend.  There was something about the music that moved me.  To be able to express so much emotion through melody and lyrics is truly something I love. "How gay did that sound?!"
If you could choose an artist to work with, who would it be and why?
I have a couple, but I would truly like to work with David Foster, Diane Warren or Sia. They all have incredible talent and have all written songs that I love. I could learn so much from them and truly perfect my craft.
What Reality TV shows have you watched in the past, before being on one yourself?
If I named all of them, this interview would be five pages long. I am not afraid to admit that I am a reality TV junkie. It is my drug of choice. I watch all the "Real Housewives," "RuPaul's Drag Race," every Kardashian spin-off (I am Krazy), and I love Tyler Oakley (New Obsession).  It keeps me VERY busy.
What is #comingoutmatters?
Coming Out Matters is an online community focused on making a national impact through the shared experiences of coming out. Our goal is to provide a safe place to go to, especially for those who are struggling with their coming out process.
Why do you feel it was necessary to create a campaign like this?
A great team. I am lucky to be working with Students Moving America. We have truly become a family. We are all very passionate about the project and are always thinking of new ways to get people involved. The campaign is a real success. We have over 15,000 submissions, 350 hours of content, and it is still continuously growing.
What plans are there for your music? Is there a single and album release in the near future?
I am always writing and in the studio with different artists and producers. I just love the creative process of writing music.  As of now, I do not have an album coming out. Although I love music, I need to pay the bills!  I have started advising a new search engine platform called Browsn.  Browsn.com allows you to verify, catalog, and remove your personal content found on the internet. It lets the user take control of their online identity. We are in the process of launching now.  I've realized that as long as I am creative, I am a very happy person.
If you could change one thing about a cast member's character, what would it be and why?
Really? You guys are trying to get me in trouble! Honestly, I do not know, and I have an answer for everything. The funny thing is that these people are all my friends so there isn't much I would change.  If we did not like each other, trust me, none of us would be around.
Would you do another reality TV show?
I never say never!  I've had a blast doing #RichKids and would do another show. I love the people I work with from production to the network to the cast. We have become a family so I would want to be able to work with the same people!  I trust them, and trust is hard to come by in this business!
Q&A With EJ JOHNSON
Who is your favorite designer of the summer?
Valentino.
How many bags can one person have?
One can NEVER have too many bags!!
How has your family felt about you being on #RichKids?
My family was skeptical at first – especially my parents, but they ultimately knew that being on the show was an excellent opportunity to launch my career in television.
What reality TV shows have you watched in the past, before being on TV yourself?
I think that both "Real Housewives of Atlanta" and "Real Housewives of Beverly Hills," are the absolute most. I also loved watching "A-List: New York."
Connect with #RichKids of Beverly Hills:
www.twitter.com/richkidsofbh
www.instagram.com/richkidsofbh
Click here for reuse options!


Copyright 2014 USL Magazine