Childhood dreams are considered aspirational, but Monsiot Tahou turned his dream into a high-flying, wheeling and dealing, celebrity success story.
"I got into business management by happenstance. I took a chance on a company I heard about on TV, knocked on the door and got offered an opportunity to start as a staff accountant," Tahou said.
In 2002, while still in grad school at Georgia State, Tahou was hired at Madison Smallwood Financial Group, listed in Black Enterprise Magazine's December 2001 issue as the most prominent African-American firm in the entertainment industry. Tahou never imagined working with celebrities. In fact, he said he did not know celebrity wealth management existed until his hire.
"Little did I know my passion for music and financial planning collided and turns my life in a direction I never expected nor dreamed. I ended up working with a bunch of interesting people: the creative, the number crunchers, the label people, the attorneys, the managers and the promoters. These were some of the same ones I wanted to be like as a teenager. I have truly been a blessed man," Tahou said in a phone interview.
Managing celebrity's finances, from cash-flow to taxes and investments, Tahou also gave sound financial advice in decision making and how his clients should invest or spend their money. From Usher to Lil Wayne, Swizz Beats, Outkast, Music Soulchild, Kelly Price and Tyrese Gibson of the "Transformers" blockbusters, his firm handled some of the biggest stars of the time.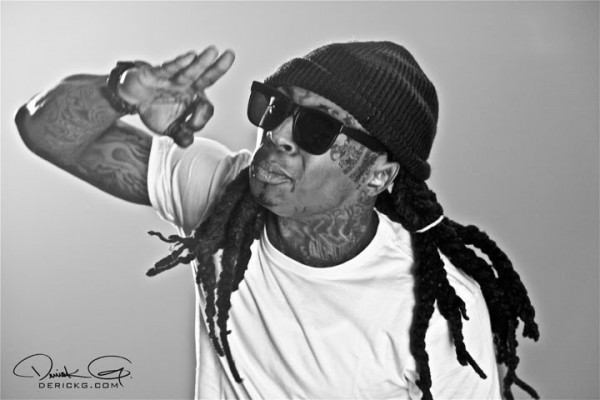 Phone conversations about Lil Wayne's financial business were a daily occurrence. What he wanted to buy, who gets what monthly stiffen, are the baby momma's bills being paid this month, were solutions he had to find answers to. If a celebrity's utilities got turned off because they forgot to pay the bill, Tahou had to pay it. He managed private jet flights, rental and lease agreements and sometimes things got personal.
His clients wanted him to deal with their significant others, pay-off's, shut-up's, DL's and infidelity. There were times he stood by his cellphone, in anticipation of demanding clients. "You would be so surprised what you learn about these celebrities by just doing their finances," Tahou said with this smirk look on his face.
Are some celebrities too demanding? Yes, he said. Do they sometimes feel they are above the fray? He said yes to that too. Unfortunately, many celebrities feel they are above the fray, and their attitudes reflect it. There weren't a shortage of him being cussed out and disrespected. Too often these same people forget their manners. They forget their pants go on like everyone else. "It's my job," Tahou would say.
Tahou's life was not that of an accountant's. Outside of work, he found himself in the middle of "the high-life". His pass time involved mixing and mingling with top a-list celebrities, hanging out with NBA stars on Ocean Drive or Lil Wayne's crew on Lincoln Road in South Beach. Celebrity events, concerts and mansion parties too often came with the job.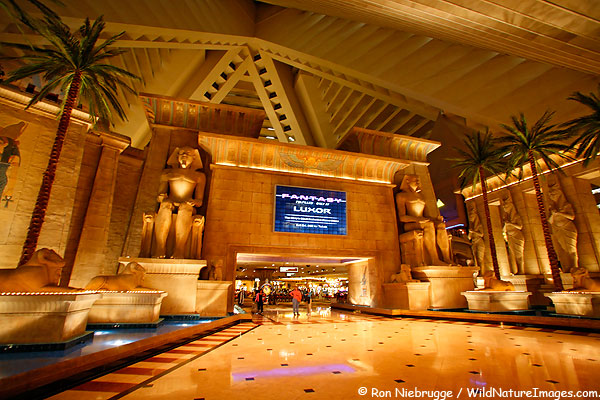 Speaking about The Black Eyed Peas, Tahou said, "The entire band was refreshingly down to earth and meeting them was actually an out of body experience. Their manager invited me to Las Vegas to ring in 2010 with them at the Luxor. I was taken aback by the willing hugs at the stroke of midnight. That night I also met Fergie's husband Josh Duhammel, and the legendary Prince."
Leaving Madison Smallwood's Miami branch in 2007, Tahou found himself in Los Angelos 2 years later, working for an accounting firm handling the Black Eyed Peas. He lucked-up on being budget comptroller for the Black Eyed Peas E.N.D. World Tour, from 2009-2011, but later left the firm, after finding out they were allegedly being accused of not filing taxes for the Black Eyed Peas.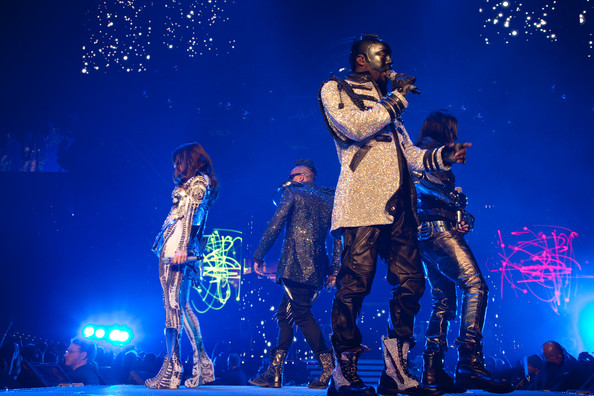 "It was a whirlwind experience dealing with a massive $40 million budget and moving over 200 people from one continent to another for 100 dates," Tahou said, in an interview with Editor-In-Chief Patrick Kelly of USL Magazine.
Announced in January of 2010, the AEG Live produced tour spanned five countries and featured the six-time Grammy Award-winning, multi-platinum artists The Black Eyed Peas, with multi-platinum superstar T-Pain, double platinum rising-star Jason Derulo and #1 hit-maker B.O.B. as special guests.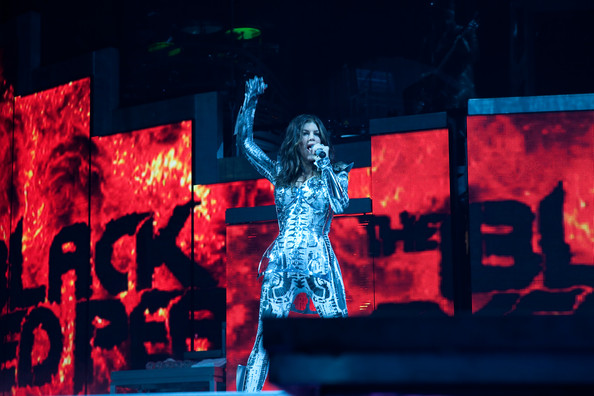 Tahou said his proudest moment, while working for The Black Eyed Peas, was when he got his mom VIP tickets to the tour in Paris. "She called me right after the show to express her amazement at the production machine I was a part of (rising stages, flying motorcycles and thousands of screaming fans)," Tahou said, in an article with USL Magazine.
When asked what he learned from being a part of the Black Eyed Peas E.N.D. World Tour, Tahou said, "The most shocking thing was what one learns about the clients' habits, based on their monthly credit card statements; private stuff you could live perfectly fine without knowing. Needless to say, as a professional, I cannot divulge these idiosyncrasies."
"The satisfaction I got while working in finance for celebrities is that, as a music fan, I was privy to the entire process as it was happening. I was paying invoices related to studio sessions, artist feature fees and promotional events, so I was aware of new songs, collaborations between artists and TV appearances before most people. I felt like an insider, not a field one, but an office one," Tahou said.
"I also got to meet many of my favorite artists up close and talked to them one on one. It was an unreal experience. I learned a lot, gained more experience and built long lasting relations with top record execs," Tahou said.
So many young children are inspired by family members or what they see on TV. As a child, Tahou dreams changed often. He said he found out he had to start wearing corrective vision lenses, so the dream of becoming a pilot went out the window.
"As a child, I initially wanted to become an airline pilot because my uncle was one and he seemed to have an interesting life visiting all these different countries. I must have been around 7 or 8 years old," Tahou said.
Inspired by the 1987, Oliver Stone film "Wallstreet", Tahou said he was inspired by Michael Douglas's character Gordon Gekko. His "dream transformed into becoming a high flying corporate attorney, wheeling and dealing as the suits seen in the movie," Tahou said, exclaiming feverishly.
"My preparation for the new dream included getting good grades and excelling in Arts & Humanities in school. The dream did change, however, as it became more altruistic. I now wanted to help people. Being the child of two attorneys, I can remember being at the dining table and hearing sad stories of individuals dying without having their estates in order. I then decided to become a financial planner so I could help people avoid such dramatic outcomes, once they left this world," Tahou said.
Fixed on the ideals of becoming a Financial Planner, Tahou wanted to be as well-rounded as possible. And nothing can prepare you for international business as an American education, implied Tahou.
"I came to America for school because I wanted to be fluent in English, which is the business language of the global economy. My parents happened to agree with me that the French education and business world were not as dynamic as the American's," Tahou said. He and his family settled on Atlanta because his mom visited the area during the 1996 Olympics and fell in love with the city.
At first Tahou wanted to attend the University of Georgia for its prestige, but later transferred to Georgia State University, because of its proximity to the Buckhead night-life. During his first semester, Tahou shared time between school, friends and worked as a busboy. "Once I got more settled in school, I then took on-campus jobs like stocker at the campus library and on-campus security," Tahou said.
"Those jobs taught me discipline and respect for my superiors, which is something I still carry to this day," Tahou said.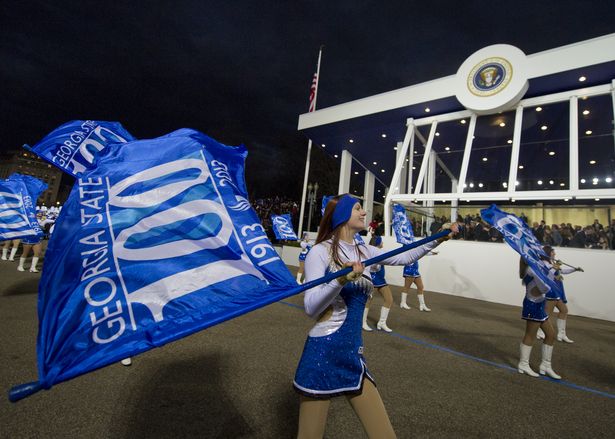 A Financial Manager and Certified Financial Planner (CFP), Monsiot Tahou graduated from Georgia State University with a BBA in finance in 2000 and an MBA in finance in 2004. A compatriot of Cote d'Ivore, West Africa, Tahou said he came to America to get a better education and a taste of the "American dream."
"I can honestly say that I tasted the "American dream." I, an African college graduate from Cote d'Ivoire, working and rubbing elbows with people the rest of the world only see on TV. There was nothing predisposing me for such a career. It took guts, courage and smarts to survive in the shark-infested music industry water, but I am grateful for the experience," Tahou said, over an online interview with USL Magazine.
Becoming a Financial Planner was a dream come true for Tahou. But his life as he knew it took a turn no one could imagine. He was a healthy 34-year-old, thriving professional. He worked-out regularly and ate moderately well, yet his life came to a crashing halt one May afternoon in 2012.
While sitting on the steps of a friend's condo in Atlanta, Ga, Tahou began feeling a bit disoriented. He began speaking with broken speech and his left arm went limp. "It was the most frightening thing I had ever experienced," Tahou said as he adjusted himself on the tan chase sofa, positioned in the living room of his West Atlanta home.
He arrived at Emory University Hospital in a worse state. His brain began swelling, and he went into a coma for two weeks. When he came to, Tahou was completely paralyzed on the left side, from the shoulder down. Doctors told him he had a stroke brought on by high blood pressure.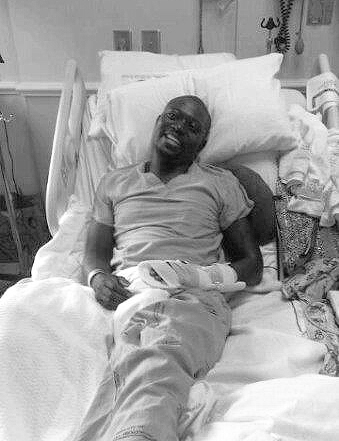 Knowing that high blood pressure was hereditary, Tahou did not take his health as serious as he should have. Almost one-third of all Americans have high blood pressure, and it's more developed by African Americans. One of every 19 deaths in the United States is caused by stroke; which is attributed to high blood pressure, according to the Center for Disease Control.
After his release from the hospital, Tahou said his entire life changed within a blink of an eye. A life that was once filled with jet-setting, celebrity events and mansion parties, dwindled to loneliness and feelings of helplessness. His Miami and Los Angelos high-rise condo soirees turned into bedridden Borden. People, who were once celebrity tailgater's, disappeared and weren't returning his phone calls.
In a life of despair, Tahou realized who most loved and cared for him. Family and a few trusted friends were all that were left around him. His entertainment career was no more. His connects were off to the side-lines, and people packed up and left, once they could not get their hands on his bank account.
Tahou's eyes got a little misty as he began talking about the mistreatment he sometimes endure from others. You could tell he was hurt in how people mistreated him, after they realized they were not going to get anything from his misfortune. "Sometimes I would be sitting in a restaurant with friends and the waiter would ask my friends what I wanted to eat. It was as if I was invisible or something," Tahou said.
He was not the assertive Monsiot Tahou everyone knew. He was not the one making all the calls anymore. His self-esteem had fallen to an all-time low, because he and others began looking at him as a cripple.
"Being in a wheelchair makes me feel like a cripple, but I had to use it until I could get my body stronger," Tahou said. Thirty days after being released from the hospital, Tahou was out of the wheelchair and struggling with a cane. Sometimes he would trip and fall or lose his balance, but just continued to get back up.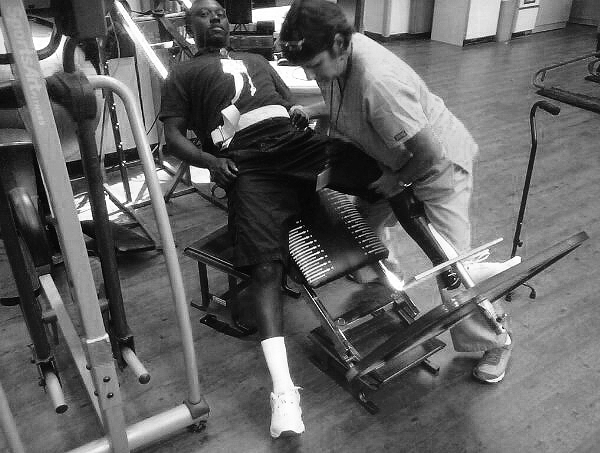 Therapy and rehabilitation was very trying for Tahou. He had to go to Emory Rehabilitation Center five days a week, where therapists would help him to stretch and move his left arm and leg. "The cane came in handy and I don't feel like a cripple anymore. I feel a bit more normal," Tahou said.
"I have never had a friend experience such a traumatic thing in their life before. And what I learned is that what affects our friends affects us too. I was just in Miami with Monsiot before the accident. Only meeting him a few months before, I was deeply affected by his misfortune and wanted to be apart of not only the prayer circles to uplift him but wanted to extend myself however I could assist in the healing process. Going through therapy with Monsiot, picking him up from therapy and then without any knowledge of physical therapy myself, beginning to help him weekly, was a test of faith and friendship, as well as dedication. But it helped me to develop a deeper sense of those in need and how I could be effective and helpful. I am amazed how God has worked in Monsiot's life, and I only pray that he continues to build his strength and be a light and a testimony to other young people that have similar stories. The experience with him changed my life forever and has given me a greater sense of self. God bless," said Miranda "Glam Soulstar", a friend of Monsiot.

One year out of Emory University Hospital, Tahou is still in recovery and continues to go to therapy. Because he can no longer pay his bills, the family takes care of it and sometimes visits from West Africa and his brother from Canada. Tahou's friends in the Atlanta area come by his home to bring groceries and take him out from time-to-time.
Now Monsiot Tahou spends most of his days at therapy, walking with his cane at the neighborhood park or talking with friends and family on Facebook. He says he's taking things in stride and feels optimistic about a full recovery.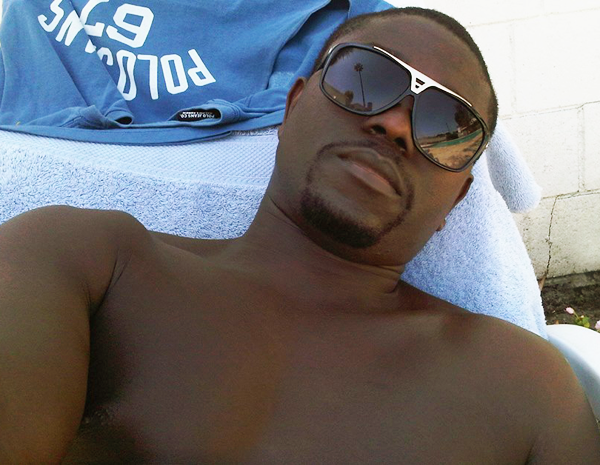 In December of 2013, Tahou moved back to Cote d'Divore. He said he needed to be around his family, and it's too hard being in the U.S. without them. His family and friends are supporting him, he said, and he's even walking without a cane and feeling is coming back to his left arm.
"Monsiot has always been driven to succeed. He would move to another city if necessary; Atlanta, Miami, New York or L.A, whatever it takes. So no stroke, no matter how severe, is going to stop his drive.
"I have known Monsiot since college, Georgia State University, circa 1997-98. We met in a marketing class. He struck me as someone who was going to make it then. He would sit behind me and laugh at me because I would often fall asleep in class. One day I heard him, laughing, and we have since been close friends."
"When Monsiot had the stroke, I was very afraid, but something in his eyes told me "don't give up on me, because I'm going to get through this with your help." It was a trying time, and I never knew what it meant to be a caretaker until this stroke episode with him. It was exhausting, expensive (driving back and forth to the hospital) and revealing. Ultimately, it made me realize that Monsiot was not just a friend; he was family. My family, his family and friends all banded together to help him and help each other. I'm very happy to know that he is on his way to recovery," said Rickey Gresham, another close friend of Monsiot.

Between the therapy and trying to build a family, Tahou is keeping himself busy. He's still creating opportunities for himself in the entertainment industry, just one year since his stroke and eight months in recovery. He has turned his eye to communication and print media and said he saw an opportunity to mix his MBA business skills with his entertainment industry connections. "I want to bring about a superior offering to my home-country and not stray too far from the entertainment realm where true opportunities abound," said Tahou.
"Without a doubt, I see me at the helm of the flyest, dopest, cutting-edge entertainment company in the region. In 5-years, I do hope that another mega-project I'm involved within the U.S., with GTG Media, would have taken off, forcing me to split my time between home and America. I'm sure I'll miss my future kids, but I'll see how to handle both. In 10 years, I plan to have checked off a few items from my bucket list, and be on the road to financial independence, while spending more time with my growing family," Tahou said when asked where he sees himself in 3-10 years.
Connect with Monsiot:
Twitter.com/bmoc78
Facebook.com/jeanluc.tahoucfp
Article By: Patrick Kelly
Sources: Monsiot Tahou, Miranda "Glam Soulstar" and Rickey Grisham
Photos Courtesy of: Monsiot Tahou, GSU, The Arbiter, Ron Niebrugge (Luxor), Derick G (Lil Wayne) and Annette Brown/Getty Images North America (BEP)
Click here for reuse options!


Copyright 2014 USL Magazine