What was the inspiration behind the name Kinkade?
At first there wasn't really a meaning behind my name. My name was created during the time I was in a rap group before becoming independent. The name just kind of came to me one day and I stuck to it. As my career progressed I figured out that there was a famous artist by the name of Thomas Kinkaid who composed beautiful master pieces. And looking at his work, in a way, inspired me to "compose beautiful master pieces" with my music.
When was it you knew you wanted to become an artist? And at that definitive moment, what were some of the first steps you took in becoming who you are now?
When I was 14 years old, I came together with a group of young men from my high school who I grew to love as my brothers and who also had the same passion for music as I do. We made music that we loved and everyone around us loved. At that point in my life that's when I said that I wanted to be an artist. One of the first steps I had to take was to go solo. As unfortunate as it is, most groups never seem to work out. So our group broke up. But as hard as it was to keep going on without the people you made a name with, I had to motivate myself to keep pursuing my dream of music.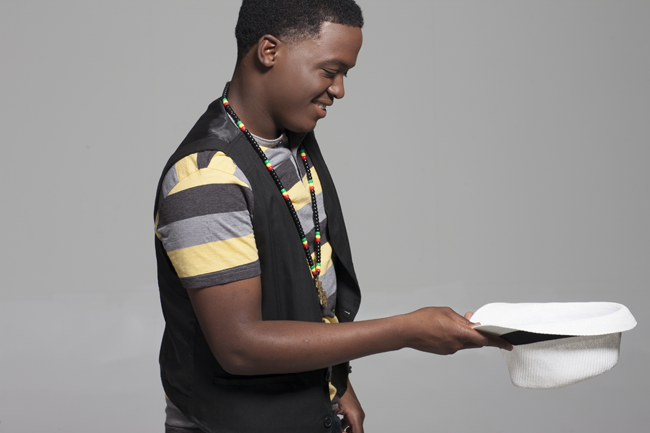 Who inspires your artistry?
Family, friends, and different genres of music really inspires me. I love music!
What has been one incident in the past that motivates you to keep pushing forward? Recently my great grandmother passed away and she was the rock of my family. I was very close to my great grandmother. A couple of days prior to her death she told me to carry on making music and that she wanted to see me on the television one day. I wish that she could have stayed around a little while longer to see me physically but I know that she will look down from heaven and see me with a smile on her face.
How important is it to build the right team; people who will guide your career and why?
It is extremely important to build a team of people that believe in what you want to do and who can make things happen. You also have to have people around you to steer you in the right direction. There are a lot of people who know you're talented and want to bring you down. That's why you have to have good mentors and people who have been there and done that; who will tell you right from wrong.
What music are you currently promoting and what was the inspiration behind the single?
Currently I'm promoting music for a more commercial type of audience. The inspiration behind my single is based off of a type of slang used in a small part of my hometown. I thought it was pretty cool so I used it as the title of my new single "Wazzam."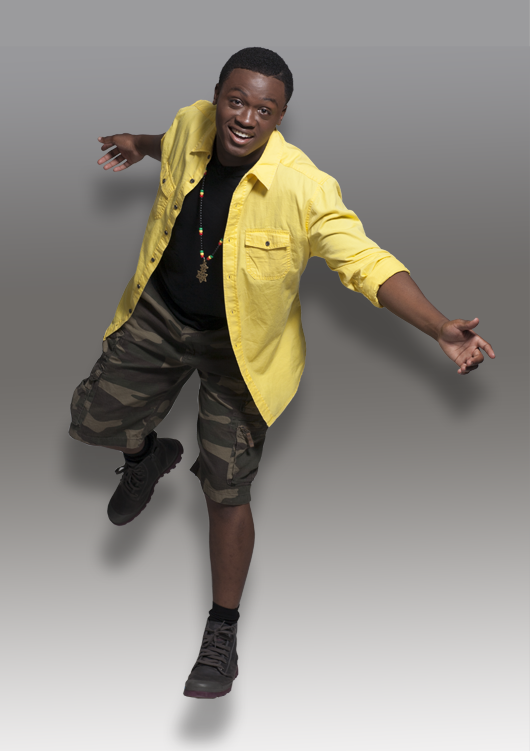 Do you have a 5 year goal and if so what is it?
Yes I do have a 5 year goal. As you may know I am 17 years old and currently enrolled in College. So my plans are to go to school and pursue my major but if music takes off, like
I pray it does, then I will dedicate 100% of all of my efforts into my music.
If you could work with any major artist, who would it be and why?
It would be Wale, hands down. He's my choice because of his flow, subject matter, how diverse his lyrics are, his sense of style, humble persona, and the way he caters to the female crowd; which is a thing most rappers can't or are unable to achieve. The man is a player with his pen ha,ha,ha! But if I could work with him and pick him to be a mentor, then I definitely would. And I would like to learn a little bit from him as well.
Visit Kinkade's website at www.iamkinkade.com! Follow Kinkade on Twitter @iamkinkade
Photographer Karlos Matthews
Stylist Amina Jordan
MUA Veronica Hernandez
Hairstylist Edony Rose & Omisha Daniel
Production Patrick Kelly, Christina Fernander
Producer Papa, August Mapp, Darius Church
& Stephen Williams
Location Ambient Studios, Atlanta
Special Thanks Anthony Wainwright & IKA / Vibant Records
Click here for reuse options!


Copyright 2013 USL Magazine