How did you receive the name Young Mexico?
Well, where I come from, I know a lot of people that can relate to getting money. A lot of people ask me why I call myself "Young Mexico," and no it's not because I'm Mexican; I don't even speak Spanish. I was crossing the border before I was 18. I really crossed the border before I was 18, met up with some guys over there and did a little trafficking back in my day, but it turned into something different since then. I got a lot of love from folks down there and now I can go down there anytime I want to and not be worried; I'm not doing anything illegal. I'm just having fun. I'm blessed that I am here to be able to talk about it now and thank God that I did not end up in a cage for that reason. But that's how I came up with the name "Young Mexico." If you wanna know anything about "Young Mexico" - I'm a down to earth person, real like everybody else.
What was your mind frame after getting the opportunity to be on 106 & Park?
It's one of every up-n-coming rapper's dream to be on 106 & Park and/or be apart of BET. It was a great experience. When I got on there it was almost unbelievable but it let me know that all things are possible with the help of God. So when I left there, it just let me know that skies the limit and all things are possible. With me being from the hood to being on BET, let me know that anything is possible as long as I kept my mind on it and work hard at it. You know what I'm saying?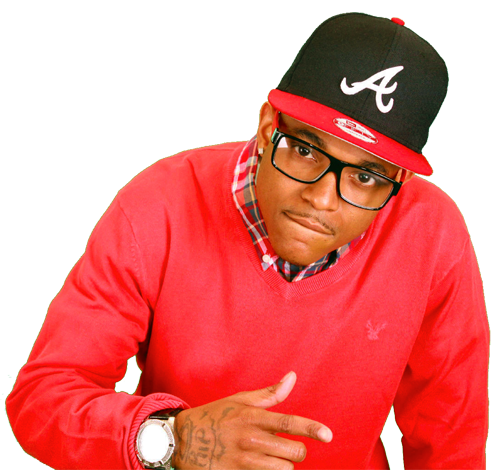 Within the last two years what are a few things that you would say has changed with you and how you approach doing music?
Well I definitely gotta give it up to my team because I was with Sony G before I got into my situation with Jazze Pha. So, having a team is what kind of changed me not having to do a lot of things myself. You know, I was pressured to have to go through a lot of things by myself and it feels better to now be able to work on the artist part of things without having to have my hands in everything else. Because at the time, I didn't have a manager, didn't have a team manager or team period. So, I feel like that's the best thing I have going right now - is having that team behind me. And also, working with Jazze Pha…by him being so professional, it made me be more professional, especially when putting on shows. I'm not just rocking for the hood no more, I'm rocking for the world… I got that outlook on things now. The bigger picture…not just rap, you know what I'm saying. I'm doing it for the world and I know I got fans that are looking up to me.
Speaking of fans and those that look up to you - who has inspired you the most since you began your music career?
I got a lot of inspirations. In the beginning - it was 2Pac and Michael Jackson. I feel like Michael Jackson was the greatest performer of all time. Everybody has their own opinion...I feel like in my opinion, 2Pac was the best rapper of all time. So when you put those two together, I feel like you can't know better greatness than those two. But as time progressed and the rap game has moved forward…you got T.I., Lil Wayne and Drake. I've been inspired by the whole rap game period. And I can't leave Jazze Pha out. I get more inspired by him everyday, just from being around him.
What would you like to accomplish in the next 3-5 years of your music career?
It's not about money but I was just riding around with one of my uncles and I was telling him "man, I want to be a millionaire before the end of next year." Meaning, before December 31st of next year, I want to be a millionaire…you know what I'm saying. I want to be on the BET Awards, I want to be at the Grammy's and I don't have to be nominated. I want to do features with some of the hottest artists this year.
So, you said you want to do features this year. Who would be your top 3 choices to do a feature with?
I would like to do a feature with Lil Wayne, Future, and Eminem. I hate doing stuff like top 3 and such, because there are a lot of people I want to do features with...like Kendrick Lemar; he's hot. I want to do a feature with everybody who is hot, moving forward and got their feet moving forward in the game and going hard.
Do you have an interest to do more than music? If so, what are a few other things you see yourself doing?
Oh yeah, yeah…I wouldn't mind acting, and going into the acting business because it's a good avenue. I had my mind on shooting some movies too but at the position I'm in right now, I feel it's a little too early for that right now. I also want to be in real-estate. I want to own some businesses and houses and help people who really can't afford the house they want.
What's your definition of Hip-Hop?
My definition of Hip-Hop is greatness, heart and soul - a figure of speech.
If you could sit down to have a conversation with two individuals (living or dead) and ask them about life, career advice, etc...who would it be and why?
Jesus. When it comes to asking questions about life - I don't need to speak to anyone else but him.
Where can we see you perform next and are you currently working in the studio?
I will be performing in Tennessee later this month on the 20th. I'm actually in the studio working every day, perfecting my craft everyday. There's a lot of things I'm working on - I'm working on an album titled Look Into The Future and a mix-tape called Mass Destruction. The mix-tape is actually going to be me getting on everyone else's beats and rapping to them, which I haven't done since I was younger. But everybody been asking me to do it, so I guess I'm just going to get on and kill them beats. I'm just trying to make it and see my fans.
But there's a lot of other things going on too - tours and stuff that my team and manager have been working on. So, right now I am just playing my role as the artist until my manager tells me the next move.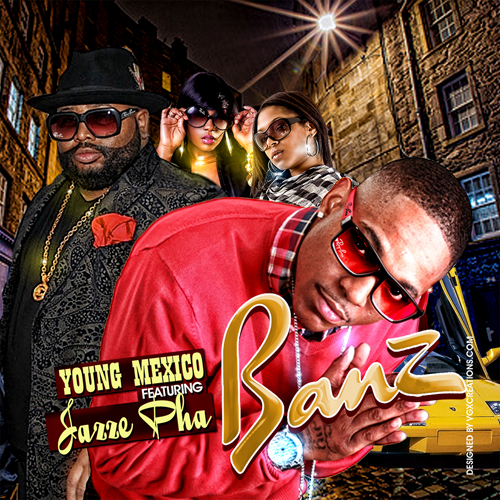 Follow
Young Mexico  @youngmexico
Article By Christina Fernander
Click here for reuse options!


Copyright 2013 USL Magazine