Chef Rob's Upscale Lounge
5920 Rosewell Road, Atlanta
Chef Rob's Upscale Lounge created and ran by celebrity chef Chef Rob Gayle is on my list of places to go in and around Atlanta. The Sandy Springs bar/lounge gives taste-makers and professionals throughout the city a unique experience. With a menu of assorted Caribbean tapas, cocktails, top-shelf choices, hookah, and signature wine selections, there is something for everyone. The alluring ambiance featuring contemporary furnishings plays host to an assortment of exclusive events, private mixers and social activations attended by industry influencers.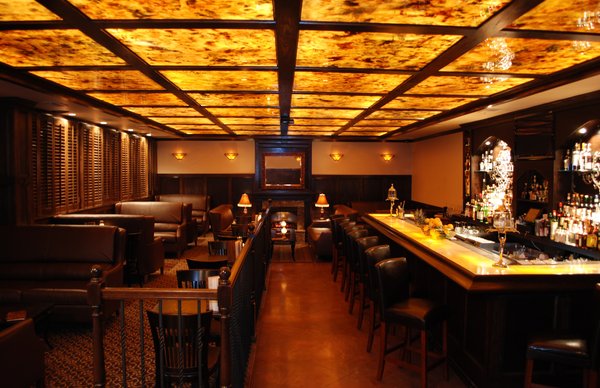 Prohibition
56 East Andrews (basement)
For the cigar connoisseurs, this swanky 1920's underground speakeasy experience sets the bar for the exclusive after dinner grown and sexy vibe. The cigar lounge of lounges… Prohibition is not a member's only establishment, but guests can only enter by securing the evening's password. This password (telephone number) must be entered into the dial on the phone inside an antique phone booth that opens once access is granted. With a full bar and late night menu showcased in a recipe book, passed down from generations, Prohibition is a must on the list of places to experience in Atlanta.
Cruzado's Café and Lounge
366 5th Street
Cheers ... Where everybody knows your name! This is one of my new favorite spots. The coziness, location, and nightly vibe make Cruzado's Café and Lounge the place to go to just unwind, relax and mix and mingle with a great diverse group of Atlantans. The experience begins upon entry with the visually pleasing interiors done by Danto Designs designer, Danny Tovar. Offering some of the best Hookah in the city and a full bar with a Cuban/Caribbean twist, the experience is a city's one of a kind. Seating no more than 40-50 people at one time, this is the perfect place for a low key evening in the city.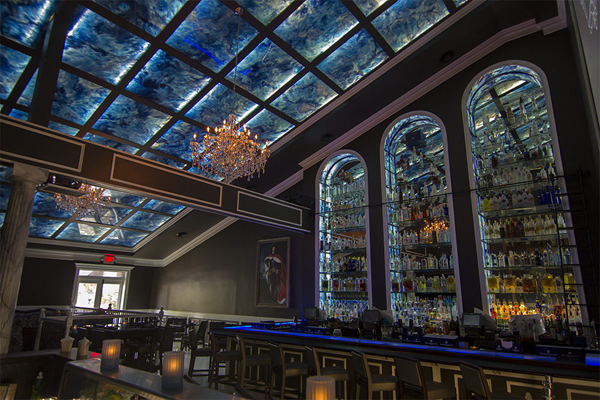 CZAR Ice Bar
56 East Andrews Drive
Czar Ice Bar is a Vodka Bar experience like no other, tucked away in the heart of Buckhead. Offering the 300+ Vodkas of the world, this tucked away destination for Atlanta taste-makers provides the perfect blend between bar and lounge. Patrons can sit and literally "be cool" with an exotic vodka cocktail at a 4" thick and 27' long solid ice bar top. Featuring a full sushi menu created by the world acclaimed master sushi chef, Chef  Saito Saito, CZAR Bar caters itself to the want-to-be-seen and not-want-to-be seen locals and visitors alike.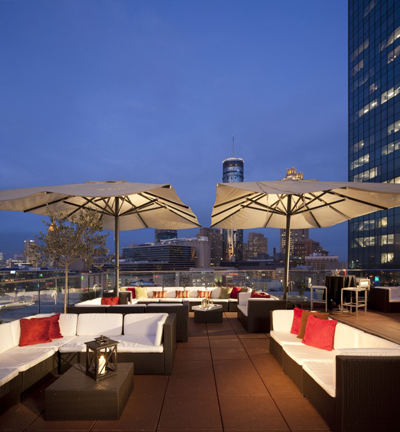 The Glenn Hotel
110 Marietta Street, NW
Located in the heart of downtown Atlanta, this boutique hotel gives you charm and comfort with top notch service. From the lounge known as The Living Room to the acclaimed Glenn's Kitchen offering a seasonal American cuisine with a Southern flair, The Glenn tops off at the Sky Lounge rooftop bar with one of-a-kind views of the Atlanta skyline. The Glen also offers a compelling experience in the heart of a happening city. Its new "Stay With A Friend" campaign sums up the entire experience… comfortable, familiar and very welcoming!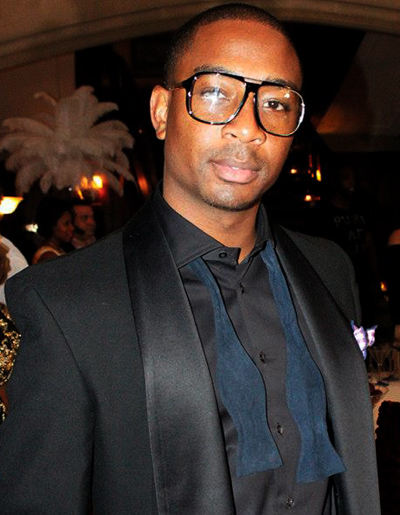 Article By
James W. Brashears III
Entrepreneur,
Taste-maker
& Philanthropist
Click here for reuse options!


Copyright 2013 USL Magazine