You've seen her on VH1's Love & Hip Hop Atlanta. You've already heard her hot singles 'Louie, Prada, Gucci' and 'A Girl Has Needs' on the airwaves. You might even know a couple of ladies who are looking fly thanks to her line of lip-gloss and hair. She is the beautiful, multi-talented Ms. Karlie Redd and USL Magazine recently had the pleasure of interviewing the star.
Without a doubt, you do have the good looks regardless of age. But everyone from fans and the people on VH1's Love & Hip Hop Atlanta seem to have made a big deal about your age. Anything you would like to say to them.
I'm glad I'm not revealing my age; because it makes more people talk about me and want to know more. "The more you keep yourself a mystery, the more people want to know. But I'm not going to give them what they want." As far as everyone else, they're just hating. I'm not 50 or 40. They just try to guess because I don't tell them my age. A lady never tells her age. So people are going to hate, especially if they're the same age as you. K. Michelle is the same age as me, but obviously she won't put that on herself, she would rather put attention towards me. But that's okay; she can keep her name in her mouth.
Can you tell us more about your new Redd Line Hair and Redd Lip Gloss?
Of course, Redd Lip Gloss is my own brand of lip gloss. Redd Line Hair is something that I wanted to do because a lot of ladies out there were always asking me about my hair and telling me that it was beautiful. Even though I do have long hair, I wear weave to protect my own hair. So I decided to put out my own line for the ladies to see what I've been doing, how my hair looks and give themselves a little touch of Karlie Redd.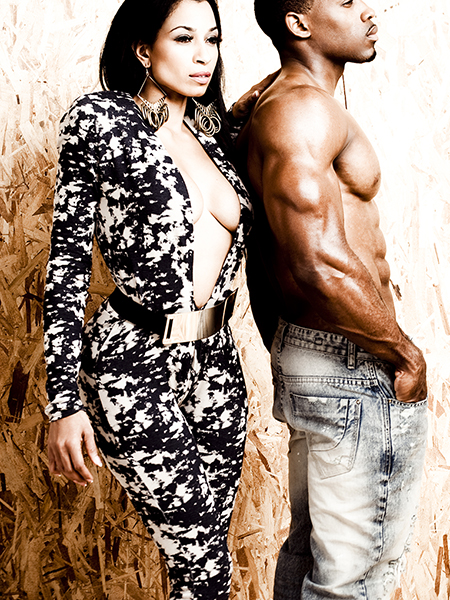 We have already heard your singles 'Louis, Prada, Gucci' and 'A Girl Has Needs.' Can we expect an album or new single in the near future?
Yes, my album is coming soon and I'm putting out a diss record in a few weeks.
Really! Who is the victim in the record going to be?
You're just going to have to wait and see. Trust me, you will be surprised.
What really made you want to get into the music industry in the first place? What other producers and artists have you been working with?
I wanted to do it since I was a little girl and I've always had a talent for singing and songwriting. I've worked with a lot of different artists and producers. Currently, I'm working with T-Pain, but I've worked with Beenie Man and Sean Kingston in the past. A lot of different talented people in the industry are working on my projects.
Do you have any advice for people who want to get into the industry as singers and songwriters?
Get with a dope ass producer. Because dope ass producer will help you get to that point in your career and guide you in the best way he knows how. Also, practice makes perfect! Keep writing, keep pushing forward and perfect your craft.
Fans remember when you were VH1's Scream Queens. Can we expect to see you in any films or new shows soon? What type of genres and characters do you see yourself playing in the future?
I will be appearing in a new movie coming out soon called We Are Family. I am always appearing in movies and TV shows. And I'm not just an artist; I've been an actress since day one, even before I became interested in pursuing a career in the music industry. As far as characters in the future, I can play anything from horror to comedy to drama. I can play all sorts of roles. When you are a real actress, you can play anything.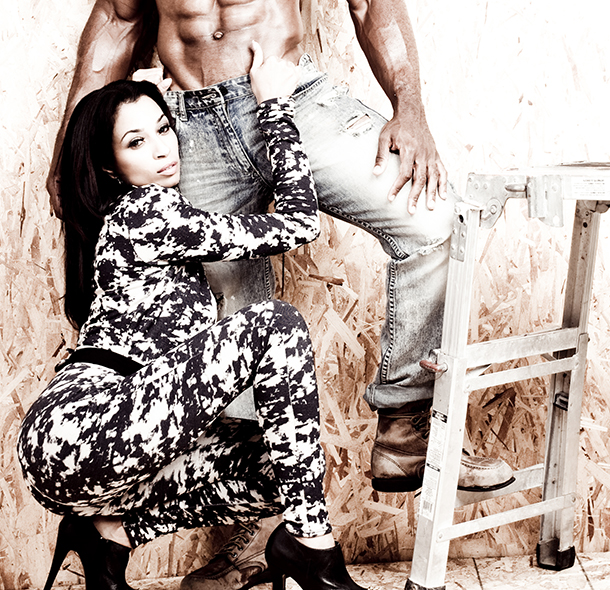 Let's talk about love and relationship! Are you seeing anyone at the moment?
Yes, I am!
He's a very lucky guy. I know that there are a lot of men out there who wish they could be with you, especially after that sexy modeling video of you uploaded on World Star Hip Hop. How do you stay in shape and keep that gorgeous figure?
Thank you. I stay in shape by dancing and doing choreography for my performances, so that definitely keeps me in shape.
What has your experiences been like on Love & Hip Hop Atlanta?
It's basically my life. It's a great experience. It's my life, only with cameras in front of it. "I don't live a boring life; I live a crazy life." Love and Hip Hop Atlanta just gave me an opportunity to show my life.
So we can expect a lot more craziness next season?
Can't tell you that. I gotta keep you guessing!
Anything you want to say to all the people out there working towards their dreams in Hollywood and the music industry?
I want to give a shout out to everyone working towards his or her dreams. Those people are just like me. So I want to tell all of them to keep working towards their dreams and never give up, because I know I'm not going to give up.
I heard that you turned up and did it bigger than most for New Years, by going out of the country. Where did you go?
Yes I did! I had a great time. My people and I went to St. Martin Island, and Anguilla. After that, I spent some time in St. Barts.