Each month we receive a number of request by indie artists, DJ's and emerging producers wanting the cover. And while we are very flattered, the cover is usually reserved for artists and musicians who already have a significant built-in fan-base and notoriety.
So to honor the demand, we've created the Brand This Artist Campaign that allows indie artists participation in group cover shoots for a special edition. The shoot includes wardrobe, hair, make-up and styling. Participants will receive a write-up in the print and digital special edition as well as a feature online at uslmag.com, a video interview, selection for a live performance, the digital and print magazine, photos from the photo-shoot and a weekly social media blast.
Qualification: To submit for this campaign, you must have a Music Pro, Plus or higher membership and have at least one fully recorded, mixed and mastered song.
"This is a great opportunity for Indie Artist, DJ's and emerging producers who are looking to increase their visibility, gain a editorial feature and build their brand professionally." -Patrick Kelly, Editor-In-Chief of USL Magazine
More details on Brand This Artist and Commitment Process.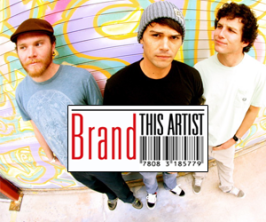 Brand This Artist offers several benefits to those artists who care to take part in the process. Most artists, while having talent, do not have the proper packaging or representation to best represent them. Thus, many times they go over-looked, which result in not being discovered, lacking opportunities for magazine and TV interviews, not being considered for collaboration with other artists and not getting the chance to present themselves to music industry professionals.
Any Indie Artist within the continental United States can participate in this campaign. The shoots* will be scheduled in groups with artists being matched-up for certain fashion spreads.
The Brand This Artist Campaign offer participants a well-rounded media package that includes:
Receive a professional photo shoot including wardrobe, a stylist, hair and make-up.
Receive photos to be used in their media kits (EPK's), websites, blogs or social media.
Become a cover model for an upcoming issue.
Be included in a full 6-10 page fashion spread in print and digital magazine.
Record video interview that will stream on the youtube channel, at uslmag.com…
Receive a write-up in the print and digital edition
Receive weekly social media blast for the issue you are featured in.
Some artists will be selected to perform live at a USL Magazine Issue Release Party or event.
Receive marketing and promotions for the issue you are featured in.
Receive food service during the scheduled photo-shoot.
How To Become A Brand This Artist Participant?
To be a participant in the Brand This Artist Campaign, you must first have a Music Pro. Plus or higher  membership. Once you are a member, you can then submit your music/video(s) with photo(s), web address and social media links to brandthis@uslmag.com. You may also send a message to our Administrator Drewadmin, once you've setup your member profile. After receiving your information, you will receive campaign information and instructions by email within 24-48 hours (Mon-Fri). JOIN NOW to participate in the Brand This Artist Campaign!
Photographers
USL Magazine Brand This Artist Campaign assist the Indie Artist in becoming cover features in one of it's largest photo shoots with fashion photographers in the Atlanta metro area.
Video Interviews
All video interviews will be conducted during a schedule segment in the campaign shoot day. all interviews will be uploaded to the campaign's youtube channel and stream online at www.uslmag.com.
Wardrobe
The style department will feature local, regional and national brands for each photo-shoot. If you are a fashion brand and would like to be a part of the Brand This Artist Campaign, please send your request to info@uslmag.com.
Show Performances
Show performance schedules TBA! Artists selected to perform will be at the discretion of USL Magazine and it's affiliates…
Previous Features and Cover Stories: Big Tigger, Uner, EC Twins, Grammy winning producers Zaytoven and Magnedo7, Karl Wolf, Def Jam recording artist Chrisette Michelle, Dance Diva Robin S, Actors Carl Anthony Payne and Drew Sidora of the hit movie "Step Up 1," "Stepup 2," "BET The Game," and The TLC Story, International Supermodels Tosh Yanez, DJ Sky Nellor (Celebrity DJ to Sean "Diddy" Combs), Willie Taylor of Day 26, Dawn Richard of Danity Kane…
Previous editorials…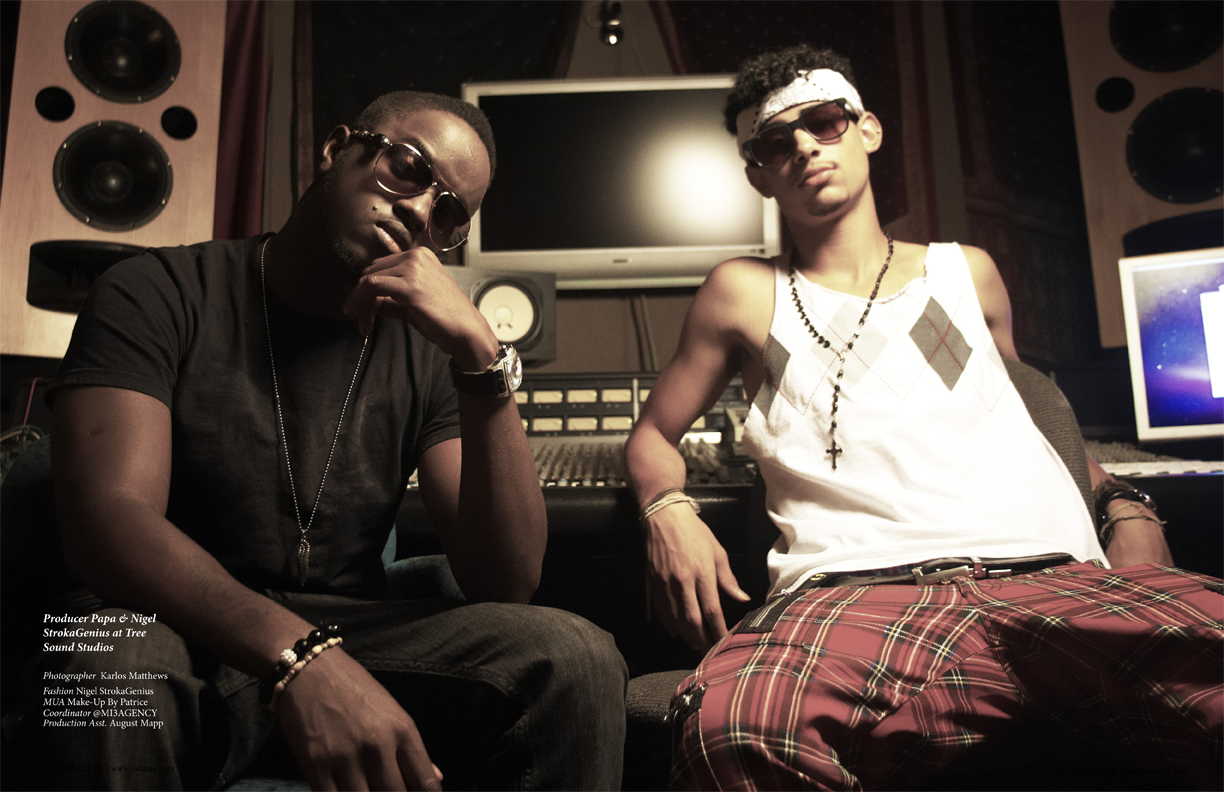 Producer Papa and Nigel StrokaGenius at Treesound Studios, Atlanta, GA for the Show Ure Fun-Side Campaign – www.karlosmatthews.com
Click here for reuse options!


Copyright 2012 USL Magazine