Rapper Young Cypher sits down with USL Magazine in a conversation about his music, what inspires him and where he sees himself in the future. Read the full article by downloading the Dec Digital Issue of USL Magazine here!
"Self Made Muzik Recording Artist Young Cypher Teams Up Wit DJ Goonie & Self Made Radio To Release His Best Of Mixtape Featuring Old, Exclusive, & Unreleased Music!" -Datpiff.com
Listen to the full  The Unemployment Line Mixtape!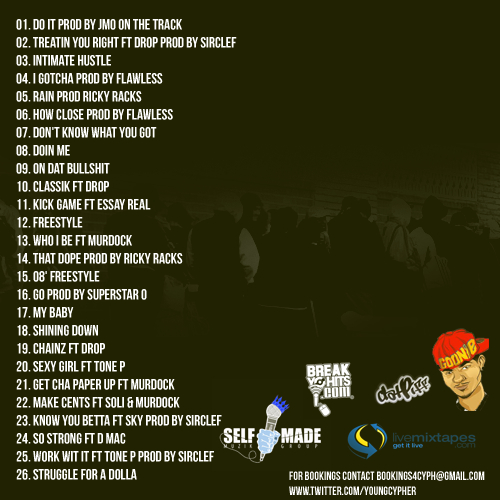 Click here for reuse options!


Copyright 2012 USL Magazine