Q &A with Drew Sidora…
Drew, you're an actress, singer, songwriter, movie producer and activist. When do you find the time just to do you; to have me time?
I'm so Blessed continuously to work in this industry, and I truly enjoy and love what I do. However, every now and again I find myself traveling back to my hometown Chicago to visit my family and friends. I enjoy going home and spending time with them because it's truly priceless. It's nothing like grabbing some Harold's Chicken, Gino's East Pizza, hitting a BBQ and playing bid whist all day! Of course spending time with my son is important. He loves it when I take him to the beach and to see all of his cousins; he travels everywhere I go. "Family is the most important part of my life because they keep me grounded and rooted."
You're currently working with a plethora of organizations that include Walk MS, Love Is Not Abuse, The Sickle Cell Disease Association, Y Foundation Dream-makers, an outreach program for kids with an interest in entertainment and the No H8 Ad Campaign; promoting marriage rights for everyone. Why these organizations?
All of these organizations are important to me and have personal ties in my life. My best friend of 25 years was diagnosed with MS, and she has fought this battle and is in complete remission. She is a true fighter, and I believe people need to hear the positive stories of those who have overcome MS. The only way is to continue to bring awareness.
Love Is Not Abuse, which focuses on domestic violence, is something I think all women have experienced at some point in their lives either directly or indirectly. My sister has suffered from domestic violence as well as many young teenage girls who feel they have no one to talk to. Love Is Not Abuse is a curriculum we intend to implement in the public school systems in order to educate teachers so they can properly help our youth with this ongoing issue.
I'm the Spokesperson for the Sickle Cell Disease Association, and I felt it necessary to become a part of this organization because my father, who is a pediatrician, has been volunteering for the organization's summer camp since I was a little girl. Every year we would attend and sometimes when we came back, some of my best friends that I looked forward seeing would pass away. So, I felt it necessary to bring awareness to this disease as it predominantly affects our African American community. Our hopes are to raise funding in order to research a possible cure for this fatal disease.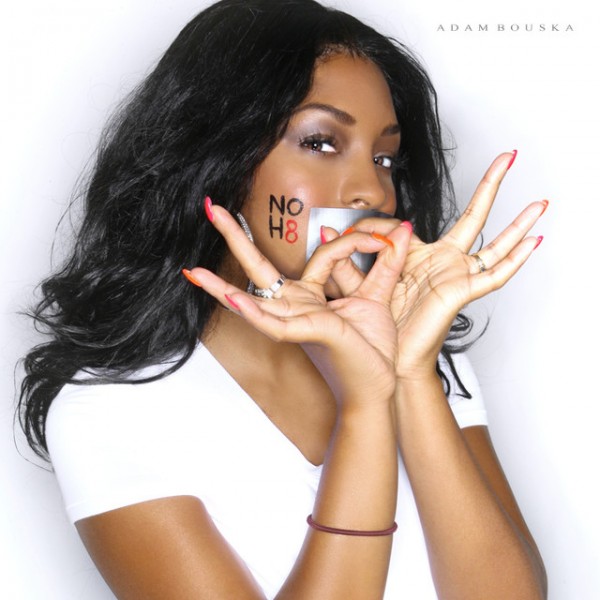 NoH8 asked me to participate in their campaign, and I gladly accepted because of my religious beliefs that everyone is equal in God's eyes. I believe we are not to Judge, for our Lord, and Savior is our only Judge. Therefore, I support them in their desire to seek happiness and love.
Dream Makers is my own foundation which is a not for profit organization. It teaches and assist young inner city kids to discover their passions, dreams and gifts. It also encourages them to go after their passions and dreams by using their gifts. Finally, it helps them to properly develop their gifts by strengthening their skill level in order to create successful future careers, thus, ''make their dreams come true.''
With all the violence and fatalities Chicago is facing, my goal is to offer these inner city kids something positive and productive. I've lived in LA for 10 years, but always made it a point to return home to Chicago often and give back to the city that made me who I am today. I make sure to use my platform in order to speak around the city to young people encouraging and inspiring them to follow their dreams. I've coined a phrase "Instead of fighting each other in the streets, fight for your dreams.'' Dream Makers offers hands on step by step teachings, educational seminars, lectures, workshops, interactive learning forums, and a wide range choice of various performing arts classes. Classes include acting, which teaches the fundamental knowledge.
Dream Makers sponsors and hosts events like performance recitals, screenings and art gallery showings that gives exposure and allow networking opportunities in order to build vital relationships in the industry. Dream Makers has programs that offer opportunities to further kids learning and education by awarding college scholarships to attend Performing Arts Schools. The organization also places students in internships that nurture their careers and provides free acting classes. The purpose and goal of Dream Makers are to prepare young kids for an overall successful career and future and help them achieve it; ''make their dreams come true."
Let's talk about your role in the movie Step Up. How did that come about?
I was in Chicago at the time, and received word that they couldn't find someone for the role who could sing as well as act. They saw my audition tape and flew me out to LA. I auditioned in LA, and the next day they had me work with the choreographer, and I got the part the following day. I enjoyed every minute of playing that role.
Were there any challenges that came with you fulfilling the role?
There were some challenges, but luckily I had the training when I was younger in jazz, ballet, and hip hop dancing, while also singing in the church choir. There were challenges on set working with people who choreographed for Usher and Madonna, and I got a lot of bruises dancing in heels. It was hard, but it all paid off and I was satisfied with the outcome.
You have a total of 15 movies under your belt with guest appearances all over Hollywood and the NYC. What is the ultimate role for you? Who would you want your leading man to be and why?
I'd love to have a leading role that challenges me. I want to play someone from a different era or period; that's what I want. When it comes to something that could physically challenge me, I'd love to play a superhero, or something involving stunts. Anything to challenge me mentally and intellectually, is what I desire. I want to do roles that you never see African American women do.
What was it like working with the Wayans brothers in White Chicks and are they funnier in real life than they are in character? Any memorable experiences you care to share from filming the movie?
They are so fun to be around. They are funny behind the scenes, and all of them are down to earth, very wise, and they shared a lot of wisdom. One of the best experiences that I've had was working with them. Keenan just really made sure we learned a lot and saw how things go.
Funny moments happened like improvising. We improved 70% of the movie. They taught us how to go with the moment. The element that made the film was all improvised.
Shawn and Marlon played their roles so good. We enjoyed talking with them in character so much. We'd all talk about relationship advice and everything. They were very humble guys.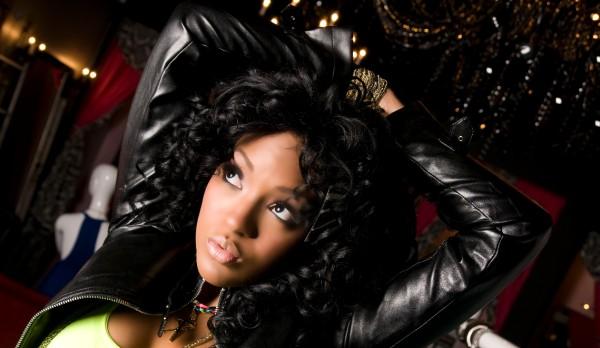 Martin Lawrence has got to be my favorite African American comedian, as well as Chris Rock and Eddie from back in the day. What was it like working with such amazing talent as Martin Lawrence, John Travolta, Tim Allen and William H. Macy in Wild Hogs?
I was nervous! Every day, I was just terrified of not being funny enough because they are great at what they do, and I look up to them. Martin was soft-spoken and down to earth. He was very humble and made me feel comfortable. He made sure his craft was the best at all times. I appreciated him, and he's like a big brother to me…. He left me seven pairs of jeans on the last day because he knew I liked them. I work with him now and keep in close in contact with him, and he still gives me great advice to this day.
Okay, so let's get to the stuff inquiring minds wanna know… Drew Sidora, I think the person who says your name the best, that I have witnessed, was Hosea Chanez (Malik Wright) from Bet's The Game. And while Derwin Davis's tone (Pooch Hall) wasn't as catchy, you guys definitely shared a kiss or too, which most red-blooded American woman and maybe some guys would envy. What was it like working with the men of Bet's red hot sitcom The Game and who's a better kisser, Derwin or Malik?
Hosea Chanez (Malik), who is my best friend, I've known for 11 years now. He's my son's godfather. We never had to kiss, and it would have been weird because of how close we are. Pooch is such a family guy and big bro to me as well. The kiss wasn't intimate. Pooch would do funny things to mess with me like eating onions on set right before the kiss.
My mom and sister came to the set during that scene trying to put Altoids in his mouth because he'd play jokes. We do our jobs to the best of abilities, so it looked real for the show.
You played yourself in the role, which I believe was an exact personification of that in-crowd, good looking, young female in America, with an upswing in her career. If you could go back and do something differently, in how you portrayed yourself, what would it be and why?
I definitely wouldn't do anything differently. That show gave me an opportunity to brand my name and get it out there. The creators of the show knew me since I was a little girl. They wrote me in after the girlfriends TV show. We created and developed that role together, and we both felt it necessary to be real, because people loved the show's realness and authenticity.
Also, a lot of women have had situations where they've been lied to and their spouse or significant other cheated. The role was a real role; the character wanted a guy who said he was available when he really wasn't, so it was tough for her.
In real life, if you find out that the guy went back to an ex, you'd be so hurt. To play characters like that you have to get angry, and it was important to show the emotion within the character.
That particular part of the show put the center on truth and honesty in relationships. I think it was perfect, and it had enough real content. I was so thankful to Mara Brock Akil and Salim Akil for giving me a once in a lifetime opportunity to be on the show.
Now, you've worked with Vivica A Fox and Brian White in the movie Motives, what was it like being a part of the cast? What is your overall impression of Brian White?
Brian white is a very good actor, and I learned from him because he was very seasoned in front of the camera. He was knowledgeable on how it works behind the scenes, and worked very close with the director. Vivica was wonderful as well. He was always respectful and generous. It was my first "love scene" on screen, and we worked to make it realistic.Brian is really a good guy and has a great personality.
You've said your inspiration as a singer are Aaliyah ("My Baby), Anita Baker and the famous and all talented Prince. However, when you create music, what inspiration (i.e. real life experiences) do you draw?
All life experiences definitely; I use whatever I go thru in life including relationships and I pour it into my music. I use music as therapy and a way to release those emotions…. The Studio has allowed me to release those feelings because it gives me an outlet. People should get inspired when they listen to my music. At the end of the day, I'm still a real women with real experiences. I'm thankful to have music as a way to let people get to know me instead of the roles that I play. "I'm hopeful that people can always feel my story."
You released a single titled "For The Love" on Slip-N-Slide Records, why Slip-N-Slide?
The reason I signed with them is because the owner Ted Lucas wanted to expand the label. They've been really successful in the music business, and it was a great fit. They wanted to expand to r&b and pop, and I was the first female and blueprint for that company, and they were really ready to put the house behind me. They were going to push me as a new artist, and I was excited about it. They allowed me to control my career.
Tedd is a great guy, he has a beautiful marriage and family, and he's a sweet-spirited person. I felt it was important to have people around like Tedd because I was raised the same way with my mother being a pastor. I'm Grateful for the opportunity.
Turning a new page, you've started your own label called Nub 9. What's the story behind the name and what type of artists will you sign to the label?
Nube 9 is an affiliate of my production company, which is Record Breakers Music Group. The first artist off the label is Paypa, who is signed to SRC universal. He's from Chicago and very talented. Has a mixtape out featuring Rick Ross, Jim Jones, and The Game and he's had DJ Drama and DJ Khaled host his projects. He also has a new mixtape Henny On Rocks that features French Montana and Chris Brown and has been on tour with Big Krit. As a new artist, Paypa is beginning to gain more fans in the streets as well as online, and I have a lot planned for his career. Checkout his latest single "Time Zone" featuring French Montana.
"I'm Looking to work with other artists from Chicago and new raw talent for the future."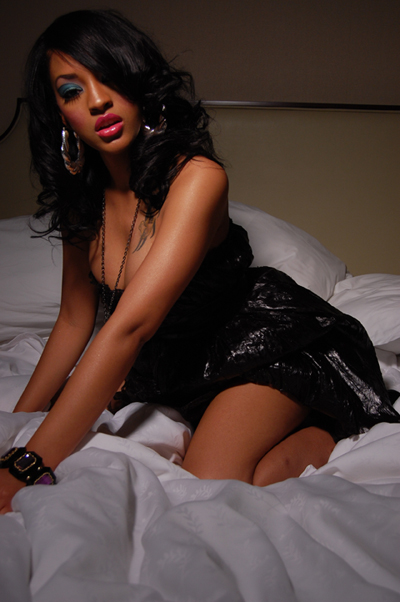 If you could leave a legacy in music and film, what would that be and why?
The legacy I want to leave is one of which, I was able to break down barriers, do things that have never been able to get done. I want to tell my story while inspiring others to change their lives in a positive way. And my goal is to open up doors for young talent, giving them an outlet to showcase their talent.
I want people to remember me as a woman able to pass the torch by opening up opportunities for others. I want my music company to grow and become successful for the future as well.
What are some new aspirations you have in the works?
I'm currently working on more films. By having my first produced film: "Blessed & Cursed," it gave me more confidence to make things happen behind the scenes. Dream Makers has partnered with non-profit organizations all over Chicago to save the streets and stop violence.
Recently there was a Peace basketball tournament in Chicago. The event was put together by Father Phalanger of St. Sabina. There were all-star guests that included Derrick Rose, Taj Gibson, Joakim Noah and other bulls players. Isiah Thomas and Quentin Richardson also came to support the cause.
As far as my personal endeavors, I Look forward to growing my foundation more in order to provide health services, shelter, vocational workshops, job opportunities, internships and scholarships for those less fortunate in Chicago.
Connect with Drew Sidora:
www.twitter.com/drewsidora
Contributors: Drew Sidora and Patrick Kelly
Special thanks to Roderick Evans
Click here for reuse options!


Copyright 2012 USL Magazine