"Show Ure Fun-Side Campaign: Editor-In-Chief Patrick Kelly hopes to encourage other entities and brands to help young men become more DIVERSE in style! And he would like to encourage like-minded individuals to lend a hand and recommend a young man or crew they feel should be recognized as being diverse in style and individuality.
In this month's issue, Nigel StrokaGenius was chosen to be lead model along with Atlanta music producer Papa. Nigel is an aspiring fashion designer with hopes of attending college in the fall. A protege' of celebrity photographer Jhonathan Pierce Cornell, Nigel was referred to the Show Ure Fun-Side Campaign by Christina Fernander of The MI3 Agency. When his initial photos were sent to us, we were pleased that he had professional photos. However, we were more interested in what type of person he was and whether or not this opportunity would befit his aspirations.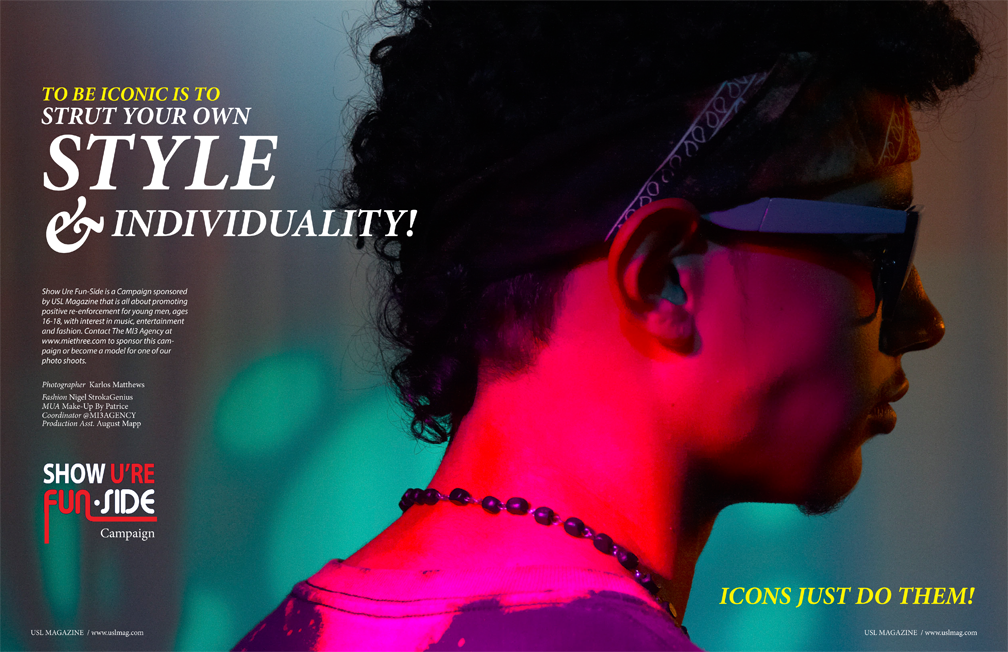 Needless to say, Nigel was just the right candidate. During the entire shoot, he was responsible for styling all of his outfits and working with him was an extreme pleasure. He had an idea of where he wanted to go with his look and discussed it with the photographer ahead of time. Nigel was very easy to work with, fun to be around and a professional.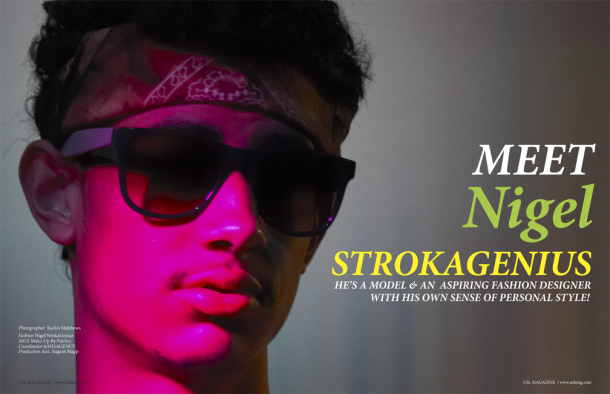 "Show Ure Fun-Side" was created as a positive re-enforcement for young men 16-18, who express interest in music, entertainment and fashion. And this is an opportunity for all involved to give back, while helping to encourage sustained growth in young men, no matter who they are and where they are in life.
Each month, a few selected young men will be a part of a photo shoot with a local or national celebrity and featured in an upcoming issue of USL Magazine.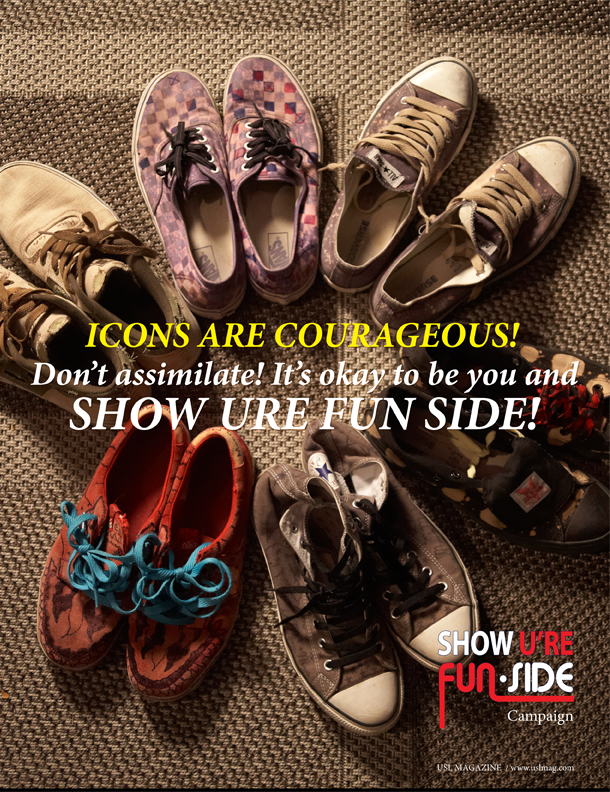 USL Magazine is proud to partner with Big Brother, Big Sister for it's Show Ure Fun-Side Campaigns. For partnership request, please email us at info@uslmag.com.
Photographer: Karlos Matthews (karlosmatthews.com)
Models: Nigel StrokaGenius & Producer Papa
Stylist: Nigel StrokaGenius
MUA: Make-Up By Patrice
Location: Tree Sound Studios, Atlanta GA
Click here for reuse options!


Copyright 2012 USL Magazine