Atlanta, Georgia is a city that is greatly known for music, especially Hip Hop and R&B. With that being said, it is no surprise that Atlanta and the surrounding cities have a plethora of artists as well as a great number of studios to accommodate them. With it's massive facilities, hard working staff and long list of credits, Enkore Studios (in Fayetteville, GA) is obviously a great choice when choosing where to invest in studio time. But maintaining a place such as this, takes both work ethics and a strong will. Owner of Enkore Studios, Marc "Big M" Starks and studio manager and engineer Kevin "KM The Engineer" Mitchell, both possess these traits. From big name artists such as Outkast and Yung Joc to the hottest new local talent, these two know their craft and are working hard to bring great new music to the Atlanta area.
So how long has the studio been in business? What really made you decide to open this studio in Fayetteville instead of downtown Atlanta, and has it been worth it by having more talent willing to come to a more quiet area?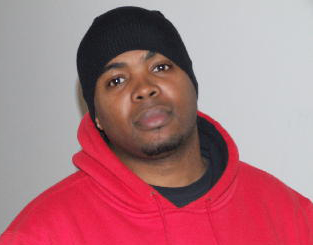 Marc: Our Fayetteville facility has been open since May 2011. Yes. It's been worth it. We get a lot of artists that comment on how they like it because it's away from distractions. We basically have one foot on the outside of the city and one foot on the inside. So from here, you can get to downtown Atlanta in 20 minutes, but you're not right where every other studio is. If you look at all the new talent that you hear out now (like T.I., Jeezy and Waka Flocka), as well as the new generation of young artists, they all come from the South Side. The South Side has never really had a major facility, so many of the artists from this area would have to go up North to Downtown Atlanta. I chose the city of Fayetteville because it is associated with prestige. And most of the black celebrities and famous people move here, after they have made it to the top. This area where we are now, is only 8 miles from the airport and can be considered Fayette or Clayton county, so it's close enough for everyone. We have never had any backlashes and we're basically competing with ourselves. So yea, it is worth it.
What made you want to get into the music industry and how did the both of you get your start?
Marc: That's a tough one. I've been in the music industry sine I was probably 12. I used to sing in my father's choir, then it was a gradual process to going into music. Seeing people like New Edition on TV, made me want to go into music. Once my brother and I started getting into the studio and making albums, we eventually linked up with Organized Noize. It became really serious when we hooked up with them and worked with their team. Eventually, we ended up signing with Bobby Brown's label, Bosstown, which was a bad contract. However, my cousin who wrote "Waterfalls" for TLC, paid a lawyer to get us out of that contract and took us in. That was around the age of 20. At that age, and having to deal with everything, made me feel at home. I come from a middle class family. My father was a pastor and my mother has 12 sisters. So when I was working with people in the streets, who didn't have the same opportunity as I did, it was eye opening. I still managed to get a strong sense of family type bonding, while working with them. Their plight became my plight. At that age, just being around these brothers doing nothing but constantly working on this song ("Waterfalls"), writing and listening to the beat in the dark room for a long time and then hearing it on the radio a few months later, was just huge for me. Earlier in life I was trying to be an artist, but at that point I started focusing on the business side of things and how the music business worked. So pretty much, I just hung around them and seeing kids from the ghetto really make it. Seeing them go from point A to point B, to where they ended up in the music business, was just exhilarating.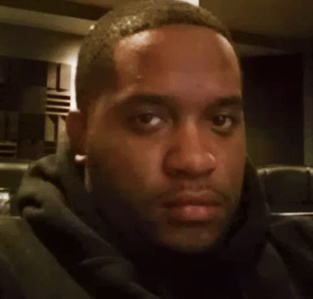 Kevin: Personally, I've been engineering for seven years. I started producing back in 2003 and did that on my own for a while. It started as a hobby, but lead to me meeting a producer based out of Atlanta where I became his personal assistant and helped him build his studio. After that, we had opportunities with different artists from Aftermath Records (Dr dre's label). I've had a lot of cool success, while working with this particular producer and have been been engineering professionally for 3 years now. I've also been working here at Enkore for around seven months.
Do you feel like you are bringing the same opportunities and excitement to the young artists trying to get into the business?
Continue reading the entire Marc & Kevin of Enkore Studios article by Chris Mobley for only .99 by selecting the "buy now" button below. After depressing the "buy now" button, it will take you to payment pressing, afterwhich you will be able to download the digital file to continue reading.
Article By: Chris Mobley
Sources: Marc Starks & Kevin Mitchell
Click here for reuse options!


Copyright 2012 USL Magazine