Dondria: A songbird Caught Between A SoSo And A Lack-Luster Promotions Team
Many aspiring vocal artists often may ask themselves, how do I get my career started? Every undiscovered talent in search for a record deal is constantly working towards perfecting their craft, creating unique ways to showcase their talents in hopes that someday their dreams will come to fruition. How can I make it in the music industry? How do I promote my music, showcase my talents to grasp the attention of the masses? What are the odds of me being discovered by a recording label? These are all common questions one might continuously ask as they set out in search for that "golden" opportunity: a chance at fame; opening door to the world of entertainment.
Nowadays, talent scouts are more likely to find the next big thing online than at the mall, of course. As the Internet evolves, the creation of video-sharing websites such as YouTube indeed establishes a platform for music executives, talent managers… to discover new talent. Thanks to the wonders of social media, sites like YouTube has given many talented individuals exposure worldwide.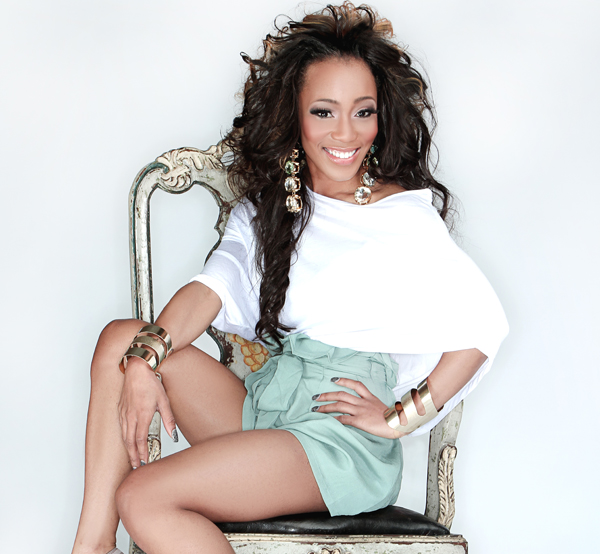 Dondria became a YouTube phenom in her own right. The Texan native and R&B songstress began singing in her church choir at a young age with the encouragement by her family members and friend David Baker. After establishing a YouTube channel in 2006 under the moniker Phatfffat, she went from being a music hopeful; who often captured viewer's attention by uploading videos of herself performing her favorite songs to becoming an overnight celebrity. Dondria aka Phatfffat built a substantial following online that garnered the attention of many viewers across the nation, including American record producer, songwriter, rapper and founder of So So Def Recordings, Jermaine Dupri. She obtained 1,000,000+ views on her rendition of Ciara's "Promise," and has also covered many other artists displaying the persona of a Whitney Houston with a Beyonce' flare as she has described her singing style.
A rising star, Dondria quickly became known as a young female with a huge voice, bellowing melodies from her petite frame singing her heart out with each vocal delivery while sharing with us her humble, infectious personality. The soulful, powerhouse voice is captivating and with each performance whether it is witnessed via YouTube or on stage, she will leave you assembling thoughts such as "absolutely incredible," "voice is wonderful" and so much more. From a YouTube sensation to major recording artist, Dondria expanded her fan base with her first single "You're the One" featured on the album Dondria vs. Phatfffat – debuted on Billboard Hot R&B/Hip-Hop Songs charts at #100 and peaked at #14. The video unveiled at No. 1 on "BET's 106 & Park" along with many more accomplishments for the R&B sensation.
"I really must say my experience working with the beautiful and talented Dondria was a blast!  First, I had the opportunity to work with her on an event called FAB (Fashion Against Bullying), where I was doing PR for the event at the time, and we booked her to host the event. She did a FABulous job and even gave us a beautiful performance. Then I gained a radio slot where I took her and some other teammates too. We all did interviews and talked about our future endeavors.  Afterwards, we had a 2 day photo shoot, which was also a blast."  
"I had been trying to get my past assistant Keith Anthony Lee to connect me with her, but it never happened until I got to her birthday party in January.  On the night of her party, I sung happy birthday to her, and she thought I was an artist, but I told her that I was a photographer and wardrobe stylist. We then exchanged contact information; I called her management, and that was how I and Dondria came to work together."
"A few days later the process of the shoot began coming together. I pulled Prince Signature Frank for hair; the wardrobe was designed by Chai Design Studios own Veta Roots and assistant Paris, with My favorite Lela beating her face, as we call it. The first day was a big wow; everyone had car issues that day, but we made it and executed the shoot. The second day, hairstylist got his days confused causing me to use my hair styling skills to curl her hair and with the styling team we went with it. The shoot turned out perfect, and I loved it."
"We shot in the neighborhood of Cynthia Bailey's, The Bailey Agency and the event went over.  The second day had become a "great day of havoc." Working with her was just as perfect as hearing her sing with passion" -Photographer Jhonathan Pierre Cornell
From uploading cover videos on Youtube to living a dream most would envy, how do you remain so humble and down to earth?
I guess I just remember where I use to be. It can all be taken from you in an instant, so I thank God and enjoy life.
When most artists do covers, others will try not to comment on that artist doing a better job than the original. How do you feel about that?
Well, I definitely believe in saying what you feel. Everyone is entitled to their own opinion. I just would rather people not be rude and ugly while expressing it. I do certain songs because I like them and listen to them, and I'm a fan of that artist; not for any other reason.
Why did you choose to cover Ciara's "Promise," which garnered you 1,000,000+ views on Youtube and a major recording contract with the ever talented Atlanta Music Mogul, Jermaine Dupri?
I just really liked the song! When it came out, I knew it was a hit and people everywhere would be searching for it on Youtube. Why not do a cover and have my face pop up every time people type in 'Promise" by Ciara? 🙂
It's a fact that most people from the south are more family (big family) oriented and have the demeanor of community and rich family values, what are some family values; you borrow from, when choices in your new life or lifestyle tend to hedge on the absurd?
I guess I just always keep my family, friends, and loved ones close. They definitely help keep me focused, and my eyes on the prize. My friends from back home (Dallas) fly here all the time, and my parents (who manage me) just moved here. I've always been taught never to forget where I came from and to "keep God first." With those factors, I can't fail!
The public at large rivals from an uplifting life story, what were some things that were going through your mind when Jermaine Dupri offered you that contract? What was the exact response from your mom?
I couldn't believe that this was the reason he was trying to contact me. I never went on Youtube to get discovered, or get a record deal; I just loved to sing and share my gifts. But you better believe I was extremely excited and ready to work as soon as he offered, lol.
My mom was just excited for me. She was always a gospel and Christian music head, so her first question was, "Who is Jermaine Dupri?" SMH
Every singer, musician, producer, DJ, writer, remixer and whomever else, draws their inspiration from something; when in creative mode. Where  do you draw your inspiration from and how are you able to sing with such experience and texture, being at the age that you are?
First off, I think a lot of it comes from my church background; there's so much soul and passion in gospel music. You can always tell who grew up singing in church or who's influenced by gospel music. I also draw inspiration from artists like Whitney Houston, Etta James, Aretha Franklin, and Kim Burrell. They each have a special anointing; you can't help but to be inspired. I also am in love with music from the 90's; my old school. Listening to gospel music makes me feel so good!
If a young lady walk up to you on the streets and ask you how can she get to wear you are, what advice will you give her?
Utilize every avenue you can: the internet, open mics, contests, sending in your demos, etc. In this day and age, you never know who is watching, who is listening, or where they are doing it from; so use it all.
How has being signed to So So Def fair so far and what are some "oh my gosh" moments you've encountered?
I've enjoyed being signed to So So Def a lot. I have a lot of creative freedom, and my opinion is actually valued. I'm not a puppet being told what to do; when and how to do it. Some of my "oh my gosh" moments consist of Chipotle (my favorite) coming to the set of my first video shoot and gifting me free burritos for a year, my video reaching #1 on 106 & Park and surprisingly, my first single, "You're The One" rising on the Christian charts!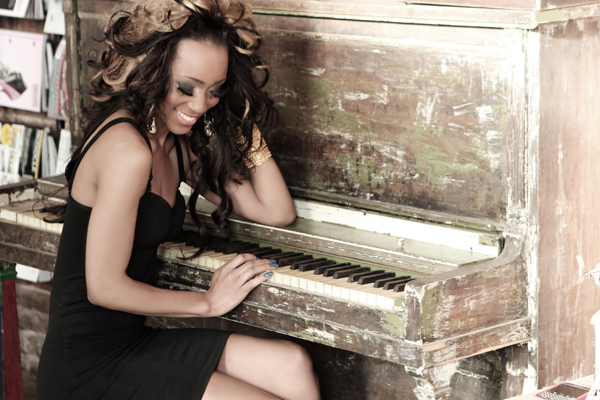 If you could do a duet, other than "Not Mine" with the next Marvin Gay (Willie Taylor of Day 26); who would it be and why? 
Willie is definitely amazing. I'm going to have to say Tank is next on my list.
What was it like working with Brian Michael Cox and Jermaine Dupri on your first album project?
Working with those two is so inspiring and fun. Brian is so sweet and passionate… must be that Texas juice. JD always has high expectations for me and pushes me in the studio, but when I reach them; it's the best feeling in the world. He's a tough critic.
Your debut single "You're The One" (from the debut album Dondria Vs. Phatfffat) was number 1 on BET's 106 N Park and peaked at #14 on Billboard Hot R&B/Hip-Hop Songs. You then had a follow-up single titled "Shawty Wus Up," featuring label mate Johnta Austin and female rapper Diamond.  When can we expect your follow-up sophomore album and who are some collaborations on the project?
I'm currently working on my sophomore album, which makes me very excited. I'm working with JD, B. Cox, Cristyle, and Shawty Redd so far. I don't have any release information as of yet, but I will be releasing a new song and photos very soon.
Can we expect to see you in some acting roles in the near future? If so, who would you want your leading man to be and why?
I would love to start acting in the future, and I need Shia Lebouf as my leading man. I have a crush on him since he became a grown man. Not to mention he's an incredible actor in everything he does.
Where do you see yourself in five years?
In five years, I need at least 2-3 more albums out, a world tour, and living a healthy, vibrant life.
What legacy would you like to contribute to the music industry?
I want to do my part in reminding the people what real R&B is and bringing it back like it was in the 80's and 90's. I just want to inspire and spread love, just like Whitney Houston did. She's my biggest inspiration.
Connect with Dondria:
www.twitter.com/dondria
Article By: Christina Fernander
Q&A By: Patrick Kelly
Contributors: Jhonathan Pierce Cornell & Dondria
Special thanks to Mrs. Cynthia McCarty
Click here for reuse options!


Copyright 2012 USL Magazine