PRODUCTION CREDIT: "Do What I Want" video featuring Asher Roth, Original Music and song Placements for movies "Soul Ties" and "Nothing But The Bests," video for "Close Your Eyes" by Aurielle (American Apparel, David LaChapelle, Penguin…), Single Ladies (episode 207), Gossip Girl, America's Next Top Model, 20/20, Young Dro, Phife from a Tribe Called Quest, Samiyyah Dixon, DJ Rasta Root, Asher Roth, T-Pain…
I've heard of your road to discovery and it is a very interesting and humbling one. Give us a run-down on your background and introduction to becoming where you are today?
I started playing piano when I was 4 and kept up with it all the way till now. Along the way, in high school, I was in band, ensemble, chorus…anything having to do with music, you name it. I was also that kid who knew all the lyrics to all the rap & R&B songs – Biggie, 2pac, Jodeci, Bone, DMX, Usher, No Limit…whatever (ha ha). In college, I was in the music certificate program so I was in orchestra and chorale and took a bunch of music classes like history of music, music theory, and some others. It was in music recording that I got the fundamentals to start putting down my own music, along with free programs like Fruity Loops and Pro Tools. Back in the early 2000's, recording gear still wasn't as cheap so you still needed to go into the studio at the school to record. Luckily, after I graduated college, I bought a Powerbook and an m-box 1 on my credit card and started my production/recording journey. Up to this point, I was working and going to school. I had jobs as the campus news and music video show producer, I interned at Earthlink Live (Center Stage now), and even a start-up later with Chicago/Atlanta rapper 4-ize, as their lone client. As I was continuing to teach myself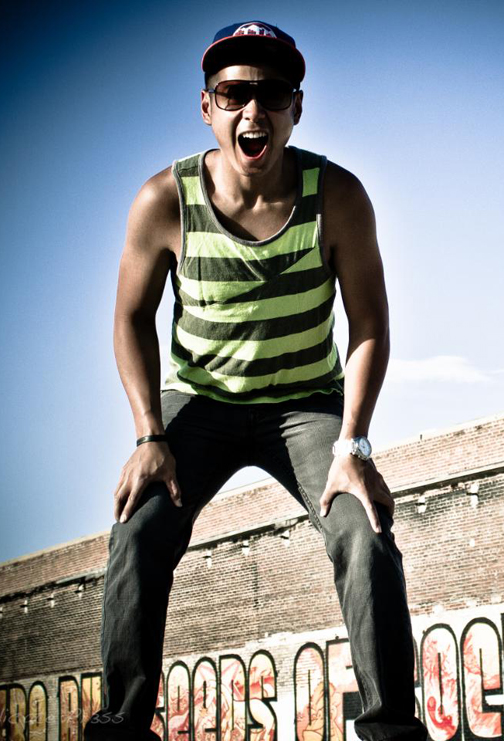 how to record/produce on my own, I luckily got an internship at Sony Music in Atlanta, after having faxed my resume in for 3 straight semesters! Finally, I got a call from the second in command saying, "if we give you 5 hours a week to start unpaid, will you take it and stop sending your resume in?" Needless to say, I stayed there as an intern, learning the label and marketing side of things for a year and a half without pay. Meanwhile, I was finishing my master's degree, and working at a gym and an FYE with another one of the interns at a mall down the street. Unfortunately, the effects of Napster and the digital movement hit by mid 2000's and labels were downsizing and closing offices. The Sony office was immensely downsized, and my internship ended. I continued to teach my self and experiment with my own production and worked with a couple local bands to help manage and put their music out in stores. Luckily, a position at EMI (Capitol/Virgin/Blue Note/Etc) opened up, and I was a new Artist Development Rep for the Atlanta region. This was an awesome job for me, and I got to work with great people on the label side and on the artist side, including releases by Janet Jackson, Rolling Stones, Norah Jones, Janelle Monae, Big Boi, and others. During this time, I wrote a lot of lyrics, melodies, and concepts and kept them stored on my computer.
Once again, though, EMI downsized and got rid of their Chicago and Atlanta offices. Some of my work-mates who were there for more than 2 decades were let go with one phone call. It was a sobering sign of the digital transition of music, and the labels were reacting to their lower sales and profits by slashing their workforce. I was forced to work out of my home and was let go within a couple months. During this time, I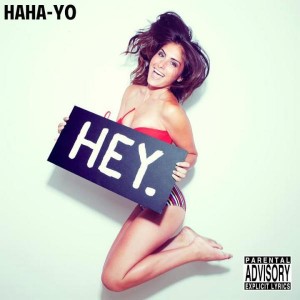 made the choice to move out of Buckhead into a house outside of the Perimeter, to save money and work with Maverick Records/Trustkill Records band City Sleeps. They were good friends of mine, and I went on the road with them for a couple shows, while figuring out my next move. They eventually broke up, and it seemed every music opportunity I had gotten into had not panned out.
Instead of taking an office job, I started valeting and fell behind on my rent trying to figure out how to stay in the music industry. It was this period with a lot of time on my hands that I spent hours in the basement of the friend's house I was staying at, that my production and recording knowledge really stepped up. I had upgraded my gear with the last of my money and built a recording booth and started recording anyone I could and producing as much music as I could, good or bad. Luckily through my roommate at the time, Solomon Kim (Jackmaster Solomon), I was introduced to DJ Rasta Root (Phife Dawg, Dwele, Smokin Needles) who I began to work with in the studio. We would later place a lot music together with artists, TV shows, and other media.
Click here to get the print copy! Click the "BUY NOW" button to get the instant digital download to read the full article on Jon Bonus and his group HAHA-Yo!
Source: Scott Murphy
Interviewed By: Patrick Kelly
Contributors: Jon Bonus & Patrick Kelly
Checkout HAHA-Yo's latest videos.

Click here for reuse options!


Copyright 2012 USL Magazine