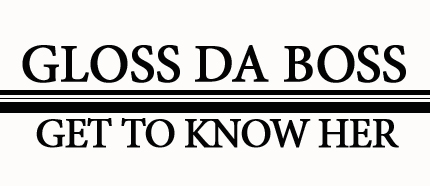 There's only one female rapper holding down the game right now and reading your BIO, you and Nicki Minaj seem similar in style and branding.
What is unique about Gloss Da Boss and what separates you from all the other pretty chic's out there wanting to be taken seriously, as a rapper?
What separates me is my upbringing. I was born in Harlem, raised in Atlanta which gives me the ability to switch it up and be very versatile and not stuck in a box. I call my style urban suburban because I was raised in the suburbs but surrounded by the urban culture, which of course is Hip-Hop.  I've always had the love for it since I was a little girl. I take my craft very seriously and I write my own raps, not throwing shade, but I respect all of the female rappers that do.  I'm an entertainer and I spend long hours in rehearsals dancing and perfecting my show, whenever I'm not in the booth or in the studio writing. So when you see Gloss on stage you best believe you'll get your money's worth.
We all know that the rap game can be pretty brutal to women, especially very beautiful women. What have been some of your own personal experiences (let downs, struggles, earning respect in the game) you've had to face and how did you over come them?
Some of my own personal experiences have been being misunderstood because I'm not afraid to step away and be different. It's also because I have a "think big" mentality and some people don't get where I'm trying to go. Then on top of it, because people think there can only be one female rapper at a time, comparisons are at an all time high, which is cool because it just motivates me to push harder. The more people see and hear me, they'll make their own list of what separates me from the next chic on the mic.  I'm not afraid of a challenge and I have a great support system, so I just keep it moving and kill it at all time.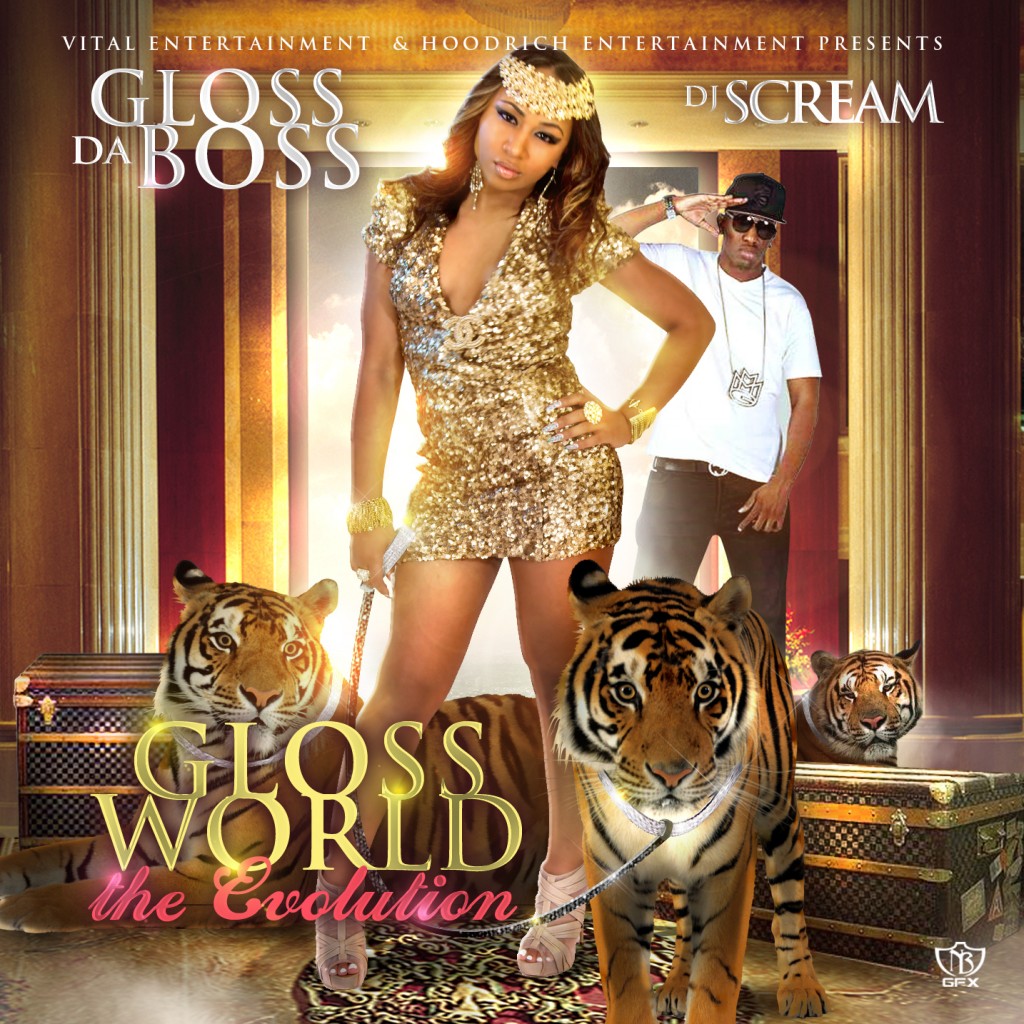 What does hip-hop mean to you and how do you blend your gloss, being a boss and "mean 16 bars" to emphasize your uniqueness?
Hip-Hop is my very first love. Hip-Hop to me is a form of poetry; it's an art. It is the easel and I'm the painter. My Gloss, my bossiness and ill 16's make me who I am. My wordplay, my flows, my versatility all go into my craft. Don't let the lip gloss and pearls fool you; anything I do, I go for the kill. Once I tell people I rap, off the rip they think I'm gonna be prissy on the mic. But I love it because it shocks them every time.
Many rap artists thinks that free-styling is writing a rhyme, memorizing it and then regurgitating it on command. How important is it to be able to freestyle (spontaneous rhyming) as a rapper?
Continue reading about Gloss Da Boss here!
Click here for reuse options!


Copyright 2012 USL Magazine