DJ JOOP TALKS ABOUT HIS NEW SINGLE…
We've had the opportunity to hear your new single JOOP "Just One Night" featuring Tiffany Johnson and thought it is an amazing track. What was your inspiration for the new single and why was Tiffany Johnson chosen to deliver the vocals?
The inspiration for this track came from the previous releases
"Focus" and "Rocket Double". Before "Just One Night," I already tried to do something else. However, "Just One Night " became finally what I had in mind all that time; slightly different from what I did all those years ago. So, when "Just One Night" was born I was lucky that I met Tiffany. She sent me a message and we came in contact. I was curious to hear her voice and asked if she had any demos for me to hear. She told me that what she had was probably not my cup of tea, but I told her not to worry about that. She sent me a few videos of hersels relaxing in a sofa with a mic. When the music started to play; what I heard next was amazing! This beautiful voice on strong hard metal/rock music. It was very clear for me that I wanted to do something with Tiffany. So within the next week she sent me some kick ass vocals for the 'Just One Night" single and the rest is history.
How are you inspired to create music and how do you harness your energy in an effort to satisfy your audience, while deejaying?
I started out deejaying in 1989. After a while, I came in contact with a guy that was doing some stuff on the Amiga computer. We even did live performances as a duo back then. So basically from that point on, I never stopped making music. Later on, that resulted in my very first release ,"JOOP – Act Of God," on the ID&T label. After this, things went very fast. Every 3-5 years you see a change in the edm scene, music wise. Especially the last 2 years, everything comes closer together and you see huge crossovers between various styles of edm music. As long as I can remember, I never just played one style of music in my dj-sets. I always try to project myself on the audience what I would like to hear when I'm standing in a club or on a big festival? Of course, you always have your audience that "only " wants to hear that particular style of music., but that's not my style. I want to be entertained with some different taste of edm. My taste in music is wide; it always has been. I've been deejaying now for over 20 years and maybe that's the reason.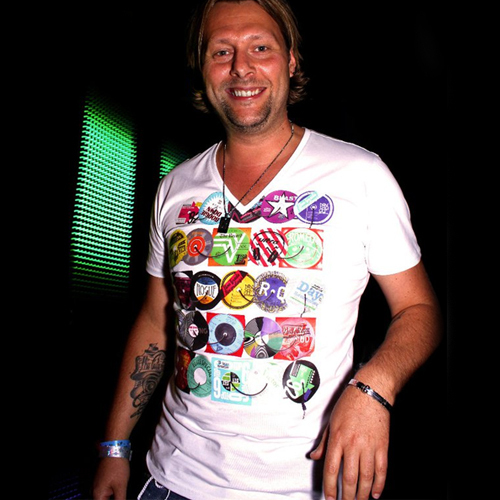 You seem to be a dedicated professional always aspiring to top your last big project, what else can we expect from JOOP down the road?
First of all, thank you for that comment. I always try to do something that is not obvious, and try to have something that has a new feeling to it. For example, with "The Future" single, we really had something new in our hands. Something that wasn't really done in this way before. It became the official Trance Energy anthem in 2007, and what happened is that a lot of producers headed in that direction, sound wise. That was a big honor for me because before this time, I was the one that listened to others, what they did and how they expressed themselves in productions. Nowadays things became easier with all the software that is in reach. But still, you have to be original and very creative to stand out. And that is where the young kids come in. A lot of them are doing very well! Great new artists were born the last few years, and new sounds are in development every day. I embrace this new age of edm because we can learn so much from each other. In my case, I will do my best to keep coming with outstanding tracks and dj-gigs. The follow-up for "Just One Night" is in motion. For me there is just no other love except for my family, then being involved with music. Music is my life and performing for a crowd is my 2nd nature. I'm in this for entertaining the people, it has always been that way and it's the biggest kick to have this mass of people going nuts and cheering on your music!
Any plans for playing in the states?
I love the states! The last 6 years I was over there a couple of times. I've performed in Los Angeles and Hollywood a couple of times and also performed numerous gigs in Denver. All of them were great! Especially now, it's really booming over there. I predicted this 5 years ago when I was over there a lot. What we have here going on for over 15 years finally takes off in the USA. DJ's that play on FM stations didn't want to play dance music on the radio. Now, if you take a drive, you hear it everywhere! That's really a good thing…finally the term "Rave" gets a new meaning. So, I hope to be there now even more than ever! We will see what the future has in store for me.
Do you have plans to release any other artist on your new label?
The plans are there, meaning, I don't have a label right now. But till this day I helped out a lot of guys getting their music on various labels that really matters in the edm scene. Those guys are now right in the middle of it all. I think I have an ear for talent scouting. So, why not do something more with it. And I am thinking on giving it a platform, in the near future . How this will turn out, I'm not sure yet?! Starting a label is easy, but giving it an extra load is something different. To be continued…
Listen here! | Purchase "Just One night!"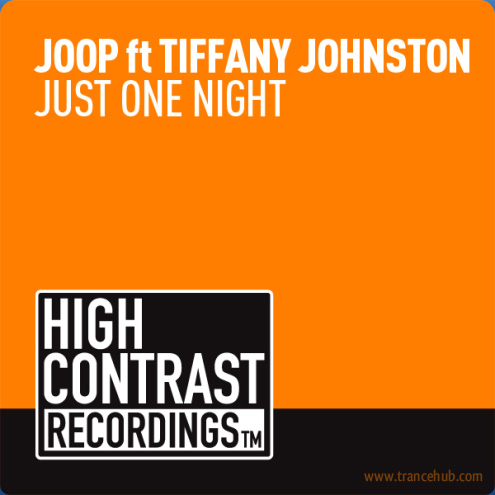 Click here for reuse options!


Copyright 2012 USL Magazine