You had to have been under a rock in 2009 not to know who Day 26 was. MTV's mastery promotional machine along with P Diddy had us all hanging onto every sound bit and video images they could get their hands on; to make us buy into "Making The Band." And buying into it we did; as if we had a choice!
Now about to release their 3rd studio album "A New Day," I had an opportunity to catch-up with the guys and I must give you my impression of them. First off, before the interview started, Brian and I had a short conversation and my impression of him was that he was probable the most level headed member of them all or at least it seemed that way. On into the interview I became even more impressed because of his personal outlook on life.
Mike, on the other hand, was a bit standoffish at first until I began telling him how I appreciated his whole struggle with his weight issue and how he dealt with Puffy riding his back. I guess one can be a bit aloft when you really don't know how someone will come at you. Now medium mike, as Brian calls it, I feel that he has a totally different perspective on life and the music business once the notoriety wore off a bit.
I must confess that Robert, on the other hand, has always been my favorite personality. His perception and thought process makes him the cool guy; always taking the higher ground. And let's not forget that the brother has a tone that will swoon any lady off her feet. Not taking away from Brian, Mike and Willie who definitely showed why P. Diddy chose them in the first place.
Willie was a member in the group that always seemed in the background to me, but while doing the interview I found out why. There isn't any other young artist out there who is more about their success than Willie. He reminds me of the old cliche' people say about Jamaicans having more than one job because Willie sings, writes with the group as well as for other artist and he even has his own record label with artists in tow. During the interview, he was most out spoken, funny, consistent and seemed about his business.
Coming full circle, Day 26 less Anthony Q, is a bunch of really talented young African American men who had their lives changed over-night by MTV's "Making The Band" with P. Diddy and the public at-large. Although they've had much success with their albums totaling 2 million plus, some of them are still trying to find their way and discover who they are while others seem to know exactly where they are going and what they want out of life.
USL: What have you guys been up to individually?
Brian Angel: I have my own label by the name of Ambassador Way Entertainment. I've just been working with my artists and I currently have several different artists with whom I've been working with. I've also been doing a lot of features and writing on other people's projects. I'm trying to stay relevant and keep the Day 26 brand alive any possible way I can.
USL: Who are some of those people for whom you've been writing for?
Brian Angel: I've been writing for a lot of hip-hop artists. I've been doing a lot of features for different people. I've actually had the opportunity to write and record a hook with Ricky Rozay which I'm not sure if he's going to use it on a project or not. I've also worked with Slim Thugg, Purple Veins, Trader Truth, and a lot of other people.
USL: Mike, what about you? What have you been up to since your last album?
Mike: Man, I've just been out here making music, staying in the studio, and staying fly. I'm the flyest ni@#a.
Brian Angel: Might I add he's Medium Mike now. He's no longer Big Mike and I'm very proud of him.
Mike: I'm just out here trying to make business decisions and to further life outside of music. That's really what I've been doing since the break.
USL: What is life outside of music for you?
Mike: I'm trying to figure out what to tap into now. I want to develop different interests outside of music that will keep me eating and keep me focused. If I didn't have music I could do something else.
USL: Robert, what's happening in your life?
Robert: Pretty much, I stay in the studio. I like to write, and that's what I've been doing. I put out a mix-tape last year called "Swagnum." Since then, I've been getting ready for this new Day 26 movement that's about to happen. I've also been bettering myself and getting my skills and vocals ready for this next round for the fans and for Day 26.
USL: Willie, what about you?
Willie: I've been in the studio working. I released "Sextape" about a year ago now. The response to that was great. I've been writing for other people and with other people. I just got out the studio with Jeremih. We got a crazy record. I'm staying focused and ready for this new Day 26 album. I also run Noivak Music Brand, my new label.
USL: Do you have any artists signed to your new label thus far?
Willie: Yeah, Avery Smith who was on 106 & Park in June and July, but you can check out the full roster at www.Noivakmusic.com.
USL: Why did you guys choose Roscoe Dash as a feature on your 1st single "Let it Go?"
Willie: Personally, I love Roscoe Dash's music.  He's a dope rapper.  I think he's kind of underrated and I wanted to use somebody who had the talent and who is making noise in the club.  Club music is definitely what Day 26 was lacking, whereas Roscoe is really winning in that area.  I sent him the record and he jumped on it.  We rocked it and there it is.
USL: When you say that Roscoe Dash is underrated, what does that mean?
Willie: I think he's underrated as a lyricist.  I don't think people know him as a person who can spit bars.  They have him in a box where he's just doing hooks as if his music isn't something believable.  I think the dude is raw when it comes to talent.  When we reached out we knew it was something that could really happen.
USL: Did any of you guys have any type of writing credit on the new single?
Willie: Yeah, that's all of us.
USL: Now, what is "Let it Go" in reference to?  Who or what are you letting go?
Willie: It's in reference to going to the strip club and letting that money fly around.  It doesn't even have to be a strip club, it can be anywhere.  Some girl with a beautiful body is moving around and dancing and just want to take whatever money you have in your pocket and let it go.  When we were thinking about it, it was all about a strip club.
USL: So I guess I have to get the lyrics to find out what you guys are talking about.
Willie: You haven't even heard it yet!  You're in for a treat, brother.  Just make sure you divide your one's from your fifty's and your twenty's and your hundred's.  It's one of those songs where you have to throw something.
USL: You have a new freedom from Puffy.  Is that a negative or a positive?
Brian: I would say that it's neither.  It was great being a part of the whole Bad Boy family.  Bad Boy is a dynasty, and to actually say that we were a part of that is an honor and a great privilege.  That chapter in the book ended, now we're writing our own chapter.
Willie: That's kind of a trick question you asked us!  Naw, I'm messing with you (laughs).  Like Brian said, we love the freedom, but it's not like we didn't have freedom at Bad Boy as well.  What happened at Bad Boy was not directly about Day 26 and it all was over our heads.  Puffy is our brother and we still keeping in touch with him.  He still gives us advice and the whole nine yards.
USL: You said something was going on that was over your heads. Being that Bad Boy is with Interscope now, what happened why you guys couldn't move with the family?
Brian: Honestly, that's really something that we can't disclose.  Like we said before, there's no love lost.  We still talk to Puff.  We hang out with Puff.  Whenever he's in our cities he'll invite us out to shows.  It's still all love.  He was kind of upset about the situation because he looked at us like his little brothers.  Everything is still all good.
USL: Are you saying it was a higher power that made decisions and it wasn't necessarily Puff?
Brain: I don't know if it was actually over Puff.  The difference lies between Bad Boy and Atlantic.  It has to do with whatever differences they had when they parted ways because we were always signed to Atlantic.  It wasn't like we just up and went to Atlantic.
Willie: We're still Bad Boy for life.  We're just under a different thing, but we're going to ride with them forever.
USL: How is your relationship with Puffy?  Is he there with you, business wise, even though you're not with Bad Boy records?
Brian: It is definitely Bad Boys for life.  That saying is so true.  It is so, so true.
USL: What really happened between you guys and Anthony Q?  I've heard that it's been about money and a bunch of other stuff, but what's the real deal?
Willie: It's real simple.  We had business differences, and in order to work with someone for a long period of time you have to have some type of cohesion in the group.  We reached the point where we could go no further.  It's still all love.  We still respect and support him.
USL: What was it that made you guys say enough is enough?
Willie: It's as simple as differences.  When you don't see eye-to-eye in a way that will hinder making money, then you have to make waves.  It didn't go to blows, and it didn't go to hate.  We still talk to him on the phone.  If we see him it's all love.  In business or anything, if you and your partner don't see eye-to-eye, then you won't be able to make it happen.  We could've let it fall apart and there would be no Day 26 but at the end of the day, that wasn't what was called for.
USL: When we announced we were doing an interview with you, a lot of people commented that they thought you'd broken up.  Where did people get that?
Brian: We haven't really had a single out.   We took time to develop and be with our families for like the past two years.  They just don't know.  Once we drop the single and they hear it, the fans will be back and they'll all know.  For the last two years, you didn't see us together, and then Rob and I both had individual mixtapes.  That sabbatical left questions in all our fans' minds.  We're bringing it back with album number three.  We're ready to show out.  It's a new day.
USL:  Since you don't have bad blood with Anthony Q, can we expect a feature from him down the road?
Brian: I wouldn't have a problem with that.
Willie: We definitely wouldn't have a problem with that.  You never know out here.  Who knows, we might do a reunion tour or something; a David Ruffin spin or something.
USL: What did it feel like when you guys were chosen by Puffy to be a part of the group?
Willie:  In the words of my boy Julius from "Making the Band 4," it felt like a thousand chains had been unloosed.
Brian: The only thing I could think was to thank Jesus.  Everything I had dreamed about all my life, and all that I wanted to do have finally come true.
Mike: I was picked at the end. By then I was thinking if this dude doesn't pick me, I might go and dive on him across the stage.  When he picked me, it was like a great feeling.  I saw a lot of things flash before my eyes.  I lived in the moment and just got ready for the next day.
Robert: It felt good.  I've been grinding at this music thing for years, so when my name was called it felt I finally found my beginning.  It was a return on all the hard work I'd put out.  In that moment I was real happy and thankful to God that I even got that opportunity and I was ready to go to work, but I knew that was only the beginning.
USL: Mike, I know that you went through a lot on the show with Puff.  What's going on with you now?
Mike: I'm in the gym heavy.  I do a lot of different things during the week.  I'm trying to get in the best shape of my life.  I want to come back looking like D'Angelo in the videos.  I'm in the gym real hard and I'm looking pretty good.
USL: Mike, are you still doing what you were doing before the show as far as dancing and working on cars?
Mike: I still dance.  I go back and help out with step-teams and different events in my community.  A woman named Ms. Keyshia has a studio where the kids all come to dance and I teach classes sometimes.  I have an up and coming group called Fly Guys.  And other than that, I just help out doing everything.
USL: Who was the first person that called you when you became a part of the group and what did they say to you?
Mike: My mom was the first person that called.  My girlfriend at the time wasn't in the room, but my mom was. My mom told me she loved me and that she was so proud.  You know how that goes.
Brian: My wife and sister were there, so the first person I called was my mom and that call was televised on MTV.  My mom cried and she told me how proud she was.  That was the very first person I talked to on the phone.
Willie: The first person who got me on the phone was my mom who was backstage.  They brought us all into one room and she called me and told me how proud she was.  It was just a joyous occasion.  She was crying so hard, like she just got a whipping (laughs).  I had to ask her if she was all right.
USL: Let's talk about some of your achievements. Your first album sold like 190,000 copies in the first week? What was that like?
Brian: Correction 197,000 (laughs).
Willie: We did a Best Buy signing in Times Square when the album first came out. Man, when I tell you the city came out, literally, the city came out. That was an immense moment. And we were told they only see crowds like this for folks like N*Sync and Michael Jackson. On a personal level, I thought about being a young dude from Harvey, Illinois where the block is really, really rough. Then, there we were with all these people screaming and ready to knock our van over as it pulled into the Best Buy parking lot.
Mike: I still sit back and look at the Gold Plaque that we got from that album and it's an amazing accomplishment.
USL: When you guys finally got some isolation from all the fans, cameras and even your family to where it was just you, what feeling did you guys have.
Mike: For me it was more of a preparation moment. I started thinking about that next step. Once you get settled and start celebrating, you're losing. You should just continue with what you're doing and once you accomplish it, focus on the next goal.
Brian: I had to ask myself if it was real. Then I thanked God, because he knows my struggles and my past. Only he could take me from where I was before to where I am now. I took the time out to really express my gratitude to him.
Willie: When I had that time to myself, I definitely did talk to God and thank him for even giving me that opportunity. For him to favor me and allow me to reach the goals that I've reached is amazing. I hang a lot of my accomplishments around my office, so that I can always be reminded about what I've done and where I'm going. My wall is my road map. I can see what I've accomplished already, but I want so much more. I just keep it moving, man. I keep God first. That first moment was just me, tears, and God.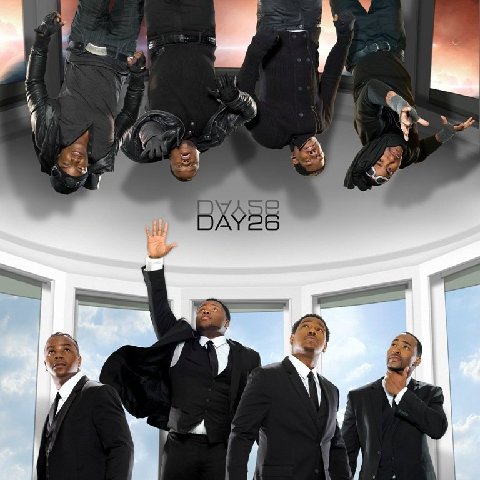 USL: Neyo wrote a couple of songs for you guys, right?  What was it like working with him?
Willie: Neyo wasn't actually there when we cut his records.  He was on tour, but people from his camp were there.  I did actually talk to him afterwards, and he told us how well we did on the record.
USL: This is a hypothetical question.  If an aspiring artist came to you in the gym or on the street and asked you to put him on, what would you tell him?   Is there a process that you would take him through or would you tell him you couldn't help him?
Brian: I've been in the situation where that's happened.  A couple years ago I met a guy and he approached me in that manner and now he's signed to my label.  I would ask him to hear some of his material.  I've been approached by people who had their demos and packages together, but the product wasn't quite it.  I have a staff who can handle the yes and no. And If there's something they think I would like, they would get it to my hands.
Willie: One thing I'm sold on is the ability to captivate an audience.  It's a real skill to be able to get on stage and make a crowd that has no idea who you are pay attention to you.  That is talent in itself.  You can have great music, but if you don't know how to entertain the crowd, you will lose them.  I throw showcases and open mics in Chicago.  I do a lot of things in my hometown; because I want to make sure I uplift my city and help to develop the music industry here in Chicago.  One thing that makes me want to help an artist is the fact that, outside of having great music, he can perform.  There will never be another who can entertain like Michael Jackson.  He entertained millions and I'm really big on performing.
Brian: They have to have star quality.  From the moment they walk in the room, there has to be something about that artist that impresses you.
Mike: People ask me that question all the time.  I tell them that you have to start up on your own.  The best way to get people in the industry to pay attention to you is to build your own brand, get your own grind on, and try to get yourself on radio stations, showcases and things like that.  Once you get a buzz, the music industry will come looking for you.  Create your buzz, so you can call your own shots and create your own politics.  That's the way I look at it.
USL: What is your daily inspiration?
Brian: My wife and my kids are everything to me.  They're my reason for living.  I get up every morning with my mind on making sure my family is taken care of.
USL: How many kids do you have and what are their names?
Brian: I have a son, Amad, and a daughter named Haley.
Mike: For me, everyday I get up and grind because of my family.  I want to be at a certain place when I turn thirty and I want to make sure everyone in Day 26 is good and that they're doing for their families as well.
Willie: My two biggest fans are Lailah Marie Taylor and Kavion Taylor, my daughter and my son.  They are my everything.  They're always there with me listening and dancing to the music.  Kavion has gotten so big, he'll tell me what's hot and what's not.  I do this everyday for them.
USL: What is it that you guys want to say to your fans right now?
Brian: We're back!  Thank you so much!
Mike: Thank you for rocking with us for the first two albums and we aren't going to let them down.  I know it's been a long time in waiting for the third, but it is worth the wait because it's going to top both of the previous works.  It's going to be one of those albums that you remember down the line.  We're sorry for the wait, but we're coming back.
Willie: Just letting the fans know that we love them and we thank them for sticking with us thus far.  The best is yet to come.  "A New Day" is definitely in full effect, and we're back.
Brian: Thank you for just sticking in there with us.  We know it's been a minute, but we thank you all for being patient and for still supporting the brand.
Willie: Make sure you go get "Let it Go" on www.day26online.com!
We apologize there wasn't much from Robert. This interview was conducted just after the New York cellphone blackout and he kept being kicked off the call.
Photo Source by: Derek Blanks
Click here for reuse options!


Copyright 2011 USL Magazine